---
Accenture hiring for Application Development Associate 2019 to 2023 anyone freshers can apply.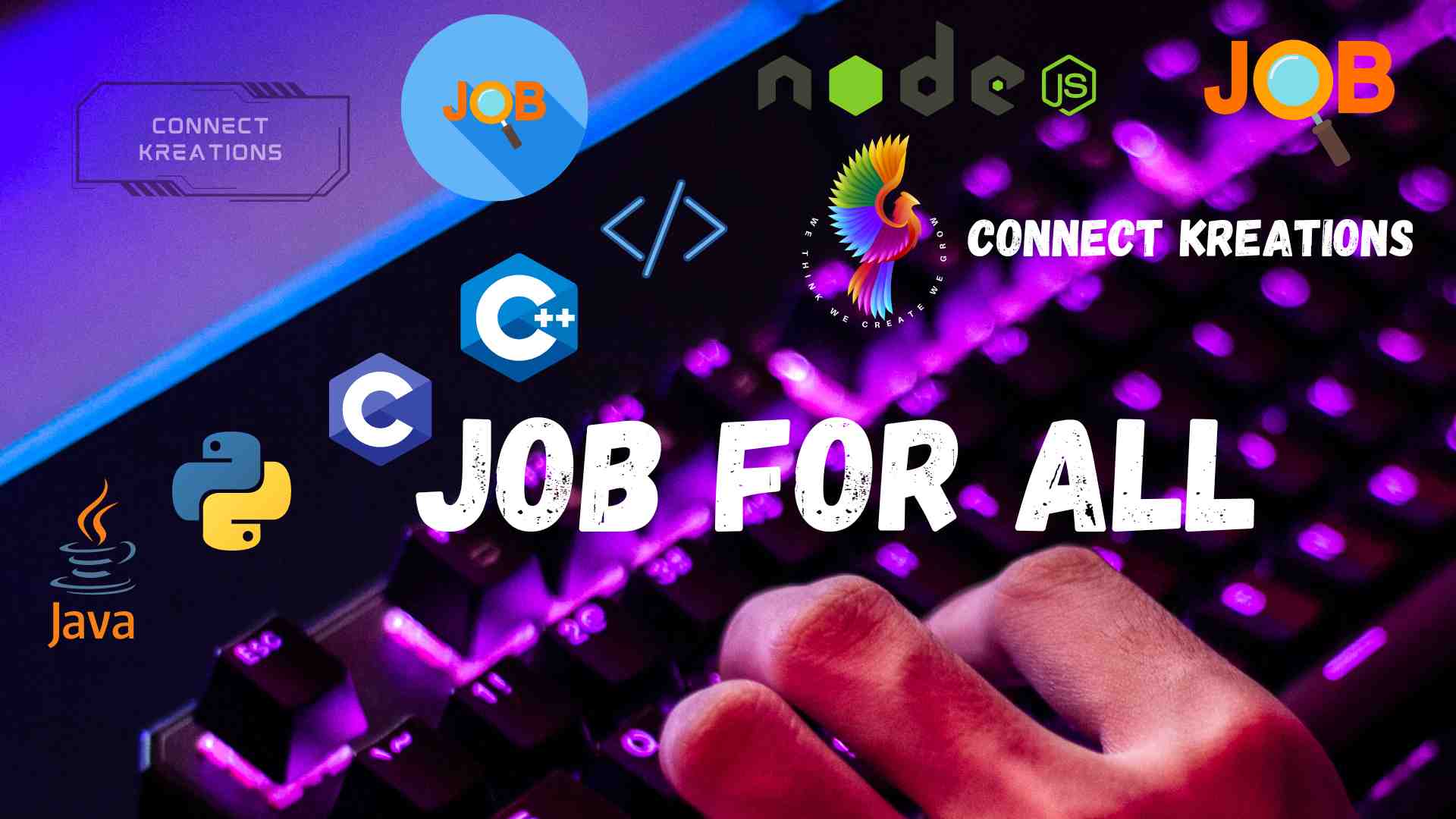 1. About Accenture:
Accenture stands as a global frontrunner in professional services, offering pivotal assistance to leading businesses, governments, and organizations. By constructing digital cores, optimizing operations, fueling revenue growth, and enhancing citizen services, Accenture crafts tangible value on a global scale. With a strong emphasis on talent and innovation, the company's workforce of 738,000 individuals operates in over 120 countries. As a technology and innovation leader, Accenture's partnerships and expertise facilitate transformative change. The company leverages its technological strength alongside extensive industry experience, functional prowess, and global delivery capabilities to yield concrete outcomes. Accenture's services span Strategy & Consulting, Technology, Operations, Industry X, and Accenture Song, enabling the creation of comprehensive value and fostering lasting relationships. Discover more at www.accenture.com.
2. Job Role: Application Development Associate Role Overview:
Accenture is offering an opportunity to join their team as an Application Development Associate. In this role, you will be at the forefront of developing, designing, and maintaining technologies that reshape the landscape of clients' operations and the world at large. Operating in dynamic environments, your versatility will shine as you create and bolster technology solutions, guiding them from analysis to implementation.
3. Detailed Information about Role and Responsibilities:
As an Application Development Associate at Accenture, your responsibilities will include:
Developing, designing, and maintaining technologies that align with clients' needs and global progress.
Designing, building, testing, assembling, supporting, and configuring applications based on business requirements.
Understanding business drivers to meet performance expectations and delivering software that fulfills those expectations.
Integrating technology trends and automation solutions into existing frameworks.
Displaying a readiness to learn, exhibiting strong analytical and problem-solving skills, and excelling in verbal and communication abilities.
Delivering code within designated timeframes and quality expectations while actively participating in peer reviews.
Taking ownership of the successful implementation of solutions.
Supporting infrastructure operations and/or overseeing the delivery of IT production systems and services.
Contributing to test automation engineering, including test design, test process establishment, test case creation, and test data management.
4. Requirements:
Candidates must meet the following criteria:
5. Education Requirement:
Pursuing B.E/B.Tech/M.E/M.Tech, MCA, or M.Sc. (CSE, IT only)
Graduated in the years 2019, 2020, 2021, 2022, or 2023
Full-time education only (Part-time and distance education are not considered)
6. Experience Requirement:
No more than 11 months of prior experience
Additional Eligibility:
Candidates must be eligible to work in India (citizenship or relevant work permit documents).
Bhutan and Nepal nationals can work in India without a work visa. Other foreign nationals require a work visa, Overseas Citizenship of India (OCI), or Person of Indian Origin (PIO) card.
7. FAQ:
Who can apply for this role? Students or recent graduates pursuing specified degrees within the stipulated years of graduation.
What is the assessment process? The assessment involves a mock assessment, cognitive and technical assessment, and a coding assessment. Optional communication assessment is also available.
Is prior technology experience required? While prior experience is beneficial, it is not mandatory. The program aims to enhance your skills and expertise.
8. Notice by Connect Kreations:
This content is intended solely for educational and knowledge purposes. Connect Kreations does not recruit for the job listed here. Our purpose is to offer genuine updates on job and internship opportunities. While we strive for accuracy, we are not accountable for any consequences resulting from the provided information.
How to Apply to this Job
Read the job details carefully: Begin by thoroughly reviewing the job description, requirements, and responsibilities on the job page to ensure the role is a good fit for your skills and qualifications.
Scroll down to find the "Apply Now" button: On the job page, navigate to the bottom to locate the "Apply Now" button or a similar call-to-action.
Click on the "Apply Now" button: Once you find the button, click on it to proceed with the application process.
Redirect to the official application page: You will be redirected to the official application page, where you'll find a form or an online application portal.
Complete the application: Fill in all required fields in the application form with accurate and up-to-date information. Provide details about your personal information, educational background, work experience, and any other information requested.
Attach relevant documents: If the application requires supporting documents like your resume, cover letter, or portfolio, make sure to attach them as per the provided instructions.
Review and submit: Take a moment to review all the entered information to ensure its accuracy. Double-check that you have provided all necessary details and attached required documents.
Submit your application: Once you are satisfied with the information provided, click on the submit button to send your application for consideration.
Detailed info
Company: Accenture
Education: B.E/B.Tech/M.E/M.Tech, MCA, and M.Sc
Experience: Freshers -2019, 2020, 2021, 2022 and 2023
Job Role: Application Development Associate
Location: Bangalore, Hyderabad, Chennai, Mumbai, Pune, Gurgaon, Kolkata
CTC: INR 4,61,200 – 4,61,200
Join us for Regular Updates
Notice: Read the job description carefully before apply, Connect Kreations is not responsible for any of the job description, exams, aptitude and recruitment process. We here only provide the notification so that it can help more and more people to get job, internships. The Image used in this page is not an official image of any company or organizations. Apply at your own risk.
Read the Job Description: Click on the job listing to access the detailed job description. Take your time to read through the responsibilities, required skills, qualifications, and other relevant information to ensure that this position aligns with your interests and qualifications.
Prepare Your Resume and Cover Letter: Update your resume to highlight your relevant skills, experiences, and education. Craft a tailored cover letter that showcases your enthusiasm for the position and explains why you're an ideal candidate for the role.
Click "Apply Now": On the job listing page, look for the "Apply Now" button or a similar call-to-action. Click on it to start the application process.
Table of Contents
---
Recent Jobs And Internships
Prepare for placement and interviews
---
Welcome to Connect Kreations, your go-to platform for bridging the gap between technology and the community. Stay up-to-date on the latest tech trends, access valuable career resources, find job opportunities, embark on exciting projects, discover inspiring quotes, and explore the best tech books. Join us on this exciting journey of technology exploration and growth!