---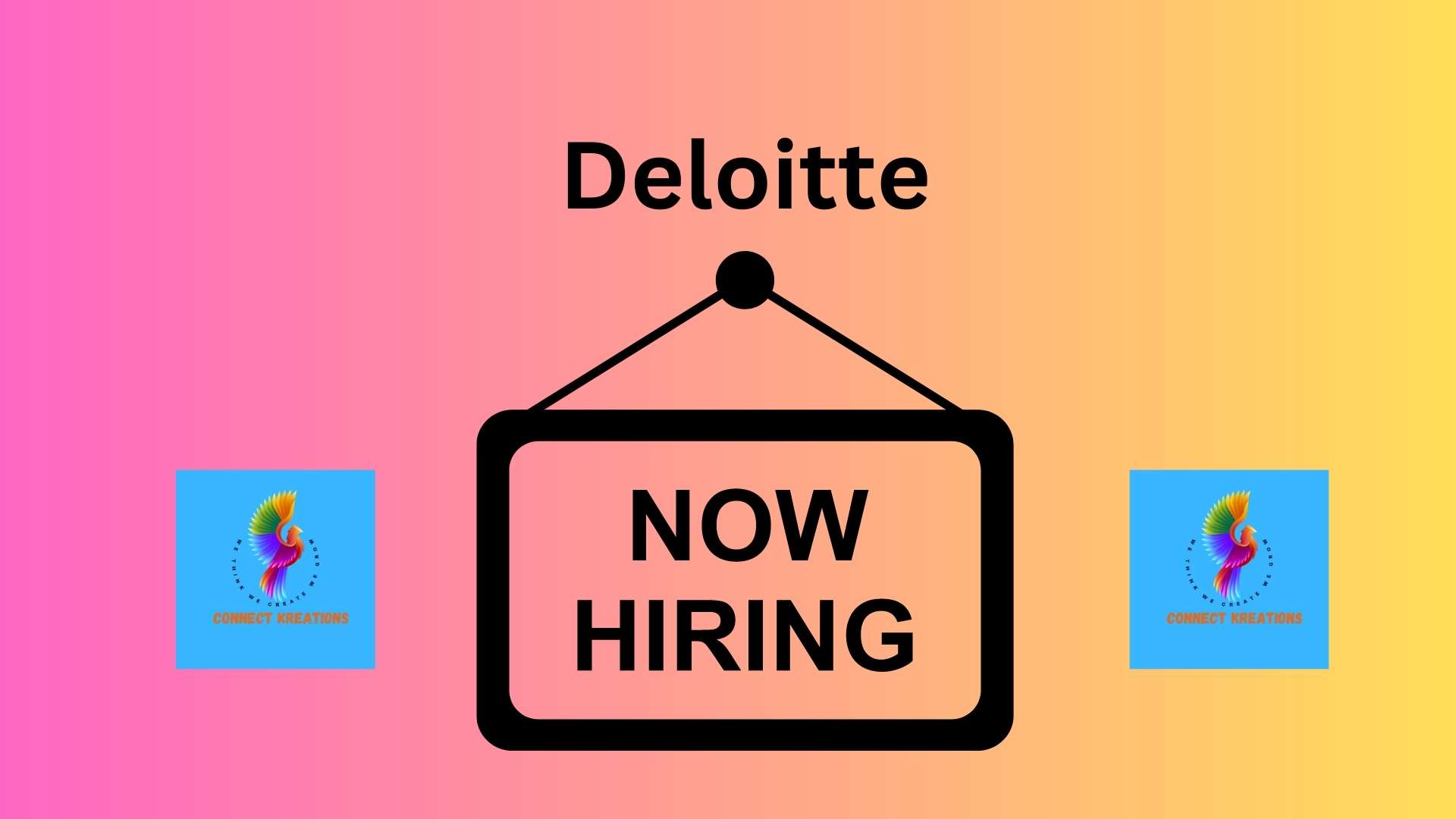 Deloitte is hiring CAMPUS/FRESHER for Analyst Role- Apply Now.
Introduction:
In today's data-driven world, the potential of vast amounts of information remains untapped. Deloitte's SA&MA- Analytics & Cognitive practice offers unrivaled opportunities to harness this potential and transform it into accurate, actionable insights. As an Analyst in this dynamic and inclusive culture, you will thrive in an environment that values collaboration and high performance, making a meaningful impact every day.
Uncover the Hidden Value:
Deloitte's SA&MA- Analytics & Cognitive practice specializes in helping companies unlock the buried value within their data. With a global network at your disposal, you will gain strategic guidance and implementation services to manage data from various sources effectively. By converting raw data into actionable information, your work will support fact-driven decision-making and give your clients a competitive advantage through insightful analysis.
The Continuum of Opportunities:
Our practice encompasses a wide range of opportunities in the realm of data analytics and cognitive technologies. Some of the key areas we address include:
Business Intelligence & Visualization:

Helping clients interpret and visualize complex data, enabling them to make informed decisions.

Data Management:

Implementing robust data governance strategies to ensure data quality, security, and compliance.

Performance Management:

Assisting companies in setting and monitoring performance metrics to achieve their strategic objectives.

Next-Generation Analytics and Technologies:

Exploring cutting-edge technologies like big data, cloud computing, cognitive computing, and machine learning to gain a competitive edge.
Why Deloitte?
At Deloitte, you will be part of a team that fosters growth and success. With a strong emphasis on inclusion and collaboration, you'll find an environment that nurtures your skills and allows you to realize your full potential. As the leader in professional services, Deloitte opens doors to unparalleled opportunities.
Frequently Asked Questions (FAQ):
Who can apply for the Consulting-Analytics & Cognitive Analyst position?

This position is open to fresh graduates who possess a passion for data analytics and cognitive technologies.

What locations are available for this role?

The job is open in multiple locations, including Bengaluru, Mumbai, Pune, Gurgaon, Chennai, and Hyderabad.

What does the SA&MA- Analytics & Cognitive practice focus on?

The practice focuses on helping companies manage data effectively and leverage cutting-edge technologies for insightful decision-making.

How does Deloitte support employee growth?

Deloitte provides an inclusive and collaborative culture, offering various learning and development opportunities for employees to excel in their careers.
Notification by Connect Kreations:
Stay connected with us through Connect Kreations to receive updates on job openings, industry insights, and exciting events. Sign up today to be the first to know about new opportunities in the world of data analytics and cognitive technologies.
Detailed info
Company: Deloitte
Education: B.E./B.Tech
Experience: Freshers
Job Role: Analyst- CAMPUS/FRESHER
Location: Pune, Maharashtra, India
CTC: Not Disclosed
Join us for Regular Updates
Notice: Read the job description carefully before apply, Connect Kreations is not responsible for any of the job description, exams, aptitude and recruitment process. We here only provide the notification so that it can help more and more people to get job, internships. The Image used in this page is not an official image of any company or organizations. Apply at your own risk.
How to apply?
Read the description carefully and look through the particulars on this page.
After reading, scroll through to spot the apply now.
---
Recent Jobs And Internships
Prepare for placement and interviews
---
Welcome to Connect Kreations, your go-to platform for bridging the gap between technology and the community. Stay up-to-date on the latest tech trends, access valuable career resources, find job opportunities, embark on exciting projects, discover inspiring quotes, and explore the best tech books. Join us on this exciting journey of technology exploration and growth!