---
Graduate Trainee – Customer Support at Freshworks. Freshworks hiring Graduate Trainee for 2022/2023-Apply Now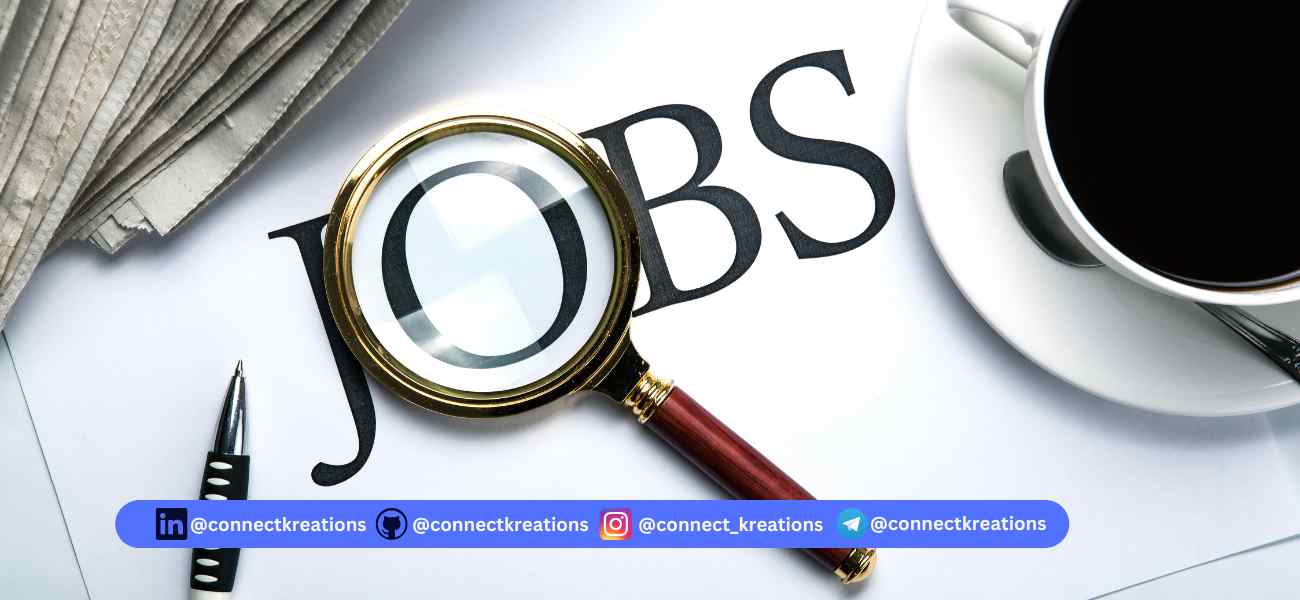 1. About Company:
Freshworks is a dynamic and innovative software company with a mission to empower businesses to deliver exceptional customer and employee experiences. Based in San Mateo, California, Freshworks is dedicated to creating affordable, user-friendly, and rapidly deployable software solutions. With a global presence spanning 13 locations, Freshworks serves over 65,000 companies, ranging from startups to established enterprises. The company's software-as-a-service offerings enhance customer experiences (CRM, CX) and employee experiences (ITSM), and it has earned recognition from prominent sources like CNBC, Forbes, and Bloomberg.
2. Job Role: Graduate Trainee – Customer Support
Are you a recent graduate brimming with enthusiasm, looking to kick-start your career in the world of customer support? Freshworks is seeking Graduate Trainees to join their Customer Support team in Chennai, Tamil Nadu. As a Graduate Trainee, you will play a pivotal role in providing technical account management and troubleshooting assistance to customers. If you're passionate about solving problems, assisting customers, and diving into new technologies, this role offers an exciting opportunity to grow and excel.
3. Detailed Information about Role and Responsibilities:
As a Graduate Trainee in Customer Support, your responsibilities will include:
Troubleshooting and resolving technical issues for customers.
Providing effective written and oral communication to address customer queries.
Demonstrating empathy and understanding towards customer needs.
Thriving in a fast-paced, performance-driven environment.
Learning and adapting to new technologies and concepts.
Being flexible to work in rotational shifts, regions, and markets as per business requirements.
Utilizing prior internship experience in B2B or product companies as an added bonus.
Maintaining a clear record with no standing arrears.
4. Requirements:
To succeed in this role, the following qualities are desirable:
5. Education Requirement:
Graduated in 2022 or 2023.
6. Experience Requirement:
0-6 months of work experience.
Traits such as clear communication skills, empathy towards customers, adaptability to fast-paced environments, and curiosity to learn new technologies.
7. FAQ:
What does the Customer Support team focus on?

The Customer Support team handles technical account management, troubleshooting, and issue resolution for customers.

What traits are essential for success in this role?

Strong written and oral communication skills, empathy towards customers, adaptability to a fast-paced environment, and a willingness to learn new technologies are crucial traits.

Is prior experience necessary for this role?

No, this role is open to recent graduates with 0-6 months of work experience.
8. Notice by Connect Kreations:
This content is intended for educational and knowledge purposes only. Connect Kreations is not involved in hiring for the job listing mentioned above. We provide updates on the latest job and internship opportunities, aiming to offer accurate information. Connect Kreations cannot be held responsible for any discrepancies or losses arising from the information provided.
How to Apply to this Job
Read the job details carefully: Begin by thoroughly reviewing the job description, requirements, and responsibilities on the job page to ensure the role is a good fit for your skills and qualifications.
Scroll down to find the "Apply Now" button: On the job page, navigate to the bottom to locate the "Apply Now" button or a similar call-to-action.
Click on the "Apply Now" button: Once you find the button, click on it to proceed with the application process.
Redirect to the official application page: You will be redirected to the official application page, where you'll find a form or an online application portal.
Complete the application: Fill in all required fields in the application form with accurate and up-to-date information. Provide details about your personal information, educational background, work experience, and any other information requested.
Attach relevant documents: If the application requires supporting documents like your resume, cover letter, or portfolio, make sure to attach them as per the provided instructions.
Review and submit: Take a moment to review all the entered information to ensure its accuracy. Double-check that you have provided all necessary details and attached required documents.
Submit your application: Once you are satisfied with the information provided, click on the submit button to send your application for consideration.
Detailed info
Company: Freshworks
Education: Any Degree
Experience: Freshers /2022/23 
Job Role: Graduate Trainee
Location:  Chennai, Tamil Nadu, India
CTC: Not Disclosed
Join us for Regular Updates
Notice: Read the job description carefully before apply, Connect Kreations is not responsible for any of the job description, exams, aptitude and recruitment process. We here only provide the notification so that it can help more and more people to get job, internships. The Image used in this page is not an official image of any company or organizations. Apply at your own risk.
Read the Job Description: Click on the job listing to access the detailed job description. Take your time to read through the responsibilities, required skills, qualifications, and other relevant information to ensure that this position aligns with your interests and qualifications.
Prepare Your Resume and Cover Letter: Update your resume to highlight your relevant skills, experiences, and education. Craft a tailored cover letter that showcases your enthusiasm for the position and explains why you're an ideal candidate for the role.
Click "Apply Now": On the job listing page, look for the "Apply Now" button or a similar call-to-action. Click on it to start the application process.
---
Recent Jobs And Internships
Prepare for placement and interviews
---
Welcome to Connect Kreations, your go-to platform for bridging the gap between technology and the community. Stay up-to-date on the latest tech trends, access valuable career resources, find job opportunities, embark on exciting projects, discover inspiring quotes, and explore the best tech books. Join us on this exciting journey of technology exploration and growth!