---
GLOINNT hiring for Sales Engineer (Aerospace/ Defense) -Freshers-Apply Now.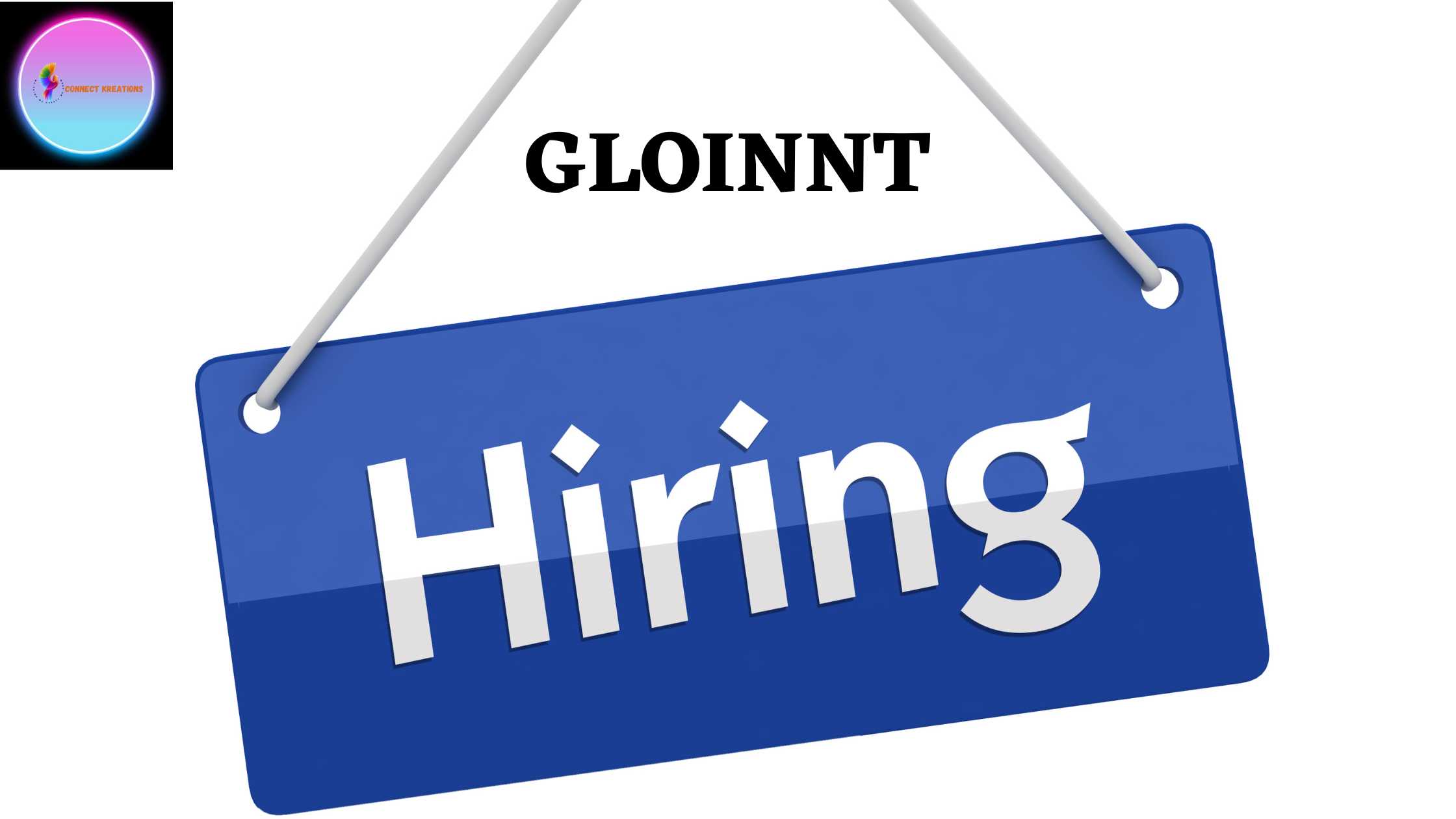 About Company
Company: GLOINNT
Location: Bangalore
At GLOINNT, we are at the forefront of innovation in the Aerospace and Defense industry. Our commitment to excellence drives us to seek dynamic individuals who are passionate about shaping the future of this sector. As a Sales Engineer, you will play a pivotal role in expanding our reach and contributing to our growth in the Aerospace, Defense, and Government sales domains.
Job Role
Job Role: Sales Engineer (Aerospace/ Defense)
Experience: 0-2 Years
Detailed Information about Role and Responsibilities
As a Sales Engineer at GLOINNT, you will be responsible for:
Prospecting for New Customers: Utilizing various means such as direct contact, web research, newspapers, magazines, journals, and customer references to identify potential customers and their requirements.
Following up on Leads: Developing leads provided by Principals/Channels and actively pursuing them.
Sales Opportunity Development: Collaborating with Client's delivery teams to develop and close sales opportunities. This includes preparing bids, pursuing deals, and providing pre-sales presentations and product demonstrations to prospects.
Utilizing Software Tools: Proficiently using Microsoft Office software tools for various tasks.
Technical Support: Offering pre-sales application study and application engineering support to prospective customers by suggesting optimized solutions for their requirements.
Customer Database Management: Maintaining the customer database using cloud-based CRM tools and other software options.
Proposal Preparation: Providing complete techno-commercial proposals, both budgetary and non-budgetary, to customers and in response to tender inquiries.
Proposal Follow-Up: Actively tracking and following up on all proposals made toward order closures.
Market Research: Staying updated on competitor products/technologies and monitoring competitor activities in the market.
Post-Sales Support: Offering post-sales support and coordination, including product installation, training, and first-level technical support to customers.
Order Tracking: Post-order tracking and follow-up with principals/vendors to ensure the completion of contractual obligations, such as timely deliveries, documentation submission, and payment collection.
Reporting: Providing periodic reports on prospecting activity, leads generation, leads follow-up, orders database, payment status, etc.
Vendor Liaison: Interacting and liaising with principal companies and vendors to ensure all activities are carried out effectively.
Additional Responsibilities: Undertaking any other responsibilities that the company deems suitable, commensurate with your knowledge, skills, and capabilities.
Requirements
To excel in this role, you should have the following qualifications and skills:
Strong knowledge of the defense and aerospace domain or government sales (for general graduates).
Freshers with an engineering background in aeronautical, automobile, mechanical, or electronics streams are encouraged to apply.
Proficiency in Microsoft Office software tools.
Excellent communication and presentation skills.
Ability to adapt to a dynamic and challenging sales environment.
Strong organizational and multitasking abilities.
Self-motivated and goal-oriented.
Education Requirement
General graduates with a strong background in defense and aerospace or government sales.
Freshers with a degree in aeronautical, automobile, mechanical, or electronics engineering.
Experience Requirement
0-2 years of experience in a relevant field.
Freshers are encouraged to apply.
FAQ
Q1: Is prior sales experience necessary for this role? A1: While prior sales experience is beneficial, we welcome freshers with the right educational background and enthusiasm to apply.
Q2: What is the location for this role? A2: This role is based in Bangalore.
Q3: Is travel involved in this position? A3: Yes, this role may require occasional travel for exhibitions, customer visits, and marketing events.
Notice by Connect Kreations
This content is only for educational and knowledge purposes. We are not an organization hiring for the job listing mentioned on Connect Kreations. We provide notifications on the latest job and internship updates and strive to provide 100% genuine information. Connect Kreations is not responsible for any losses incurred due to the job descriptions mentioned.
Detailed Info
Company: GLOINNT
Education: Graduates in relevant fields or Engineering graduates
Experience: 0-2 years
Job Role: Sales Engineer (Aerospace/ Defense)
Location: Bangalore
CTC: Competitive, based on qualifications and experience
How to Apply to this Job
Read the job details carefully: Begin by thoroughly reviewing the job description, requirements, and responsibilities on the job page to ensure the role is a good fit for your skills and qualifications.
Scroll down to find the "Apply Now" button: On the job page, navigate to the bottom to locate the "Apply Now" button or a similar call-to-action.
Click on the "Apply Now" button: Once you find the button, click on it to proceed with the application process.
Redirect to the official application page: You will be redirected to the official application page, where you'll find a form or an online application portal.
Complete the application: Fill in all required fields in the application form with accurate and up-to-date information. Provide details about your personal information, educational background, work experience, and any other information requested.
Attach relevant documents: If the application requires supporting documents like your resume, cover letter, or portfolio, make sure to attach them as per the provided instructions.
Review and submit: Take a moment to review all the entered information to ensure its accuracy. Double-check that you have provided all necessary details and attached required documents.
Submit your application: Once you are satisfied with the information provided, click on the submit button to send your application for consideration.
Join us for Regular Updates
Notice: Read the job description carefully before apply, Connect Kreations is not responsible for any of the job description, exams, aptitude and recruitment process. We here only provide the notification so that it can help more and more people to get job, internships. The Image used in this page is not an official image of any company or organizations. Apply at your own risk.
Read the Job Description: Click on the job listing to access the detailed job description. Take your time to read through the responsibilities, required skills, qualifications, and other relevant information to ensure that this position aligns with your interests and qualifications.
Prepare Your Resume and Cover Letter: Update your resume to highlight your relevant skills, experiences, and education. Craft a tailored cover letter that showcases your enthusiasm for the position and explains why you're an ideal candidate for the role.
Click "Apply Now": On the job listing page, look for the "Apply Now" button or a similar call-to-action. Click on it to start the application process.
Double Click To Apply Now
---
Recent Jobs And Internships
Prepare for placement and interviews
---
Welcome to Connect Kreations, your go-to platform for bridging the gap between technology and the community. Stay up-to-date on the latest tech trends, access valuable career resources, find job opportunities, embark on exciting projects, discover inspiring quotes, and explore the best tech books. Join us on this exciting journey of technology exploration and growth!