---
Tech Revolution with HCLTech: Graduate Engineer Trainee Opportunity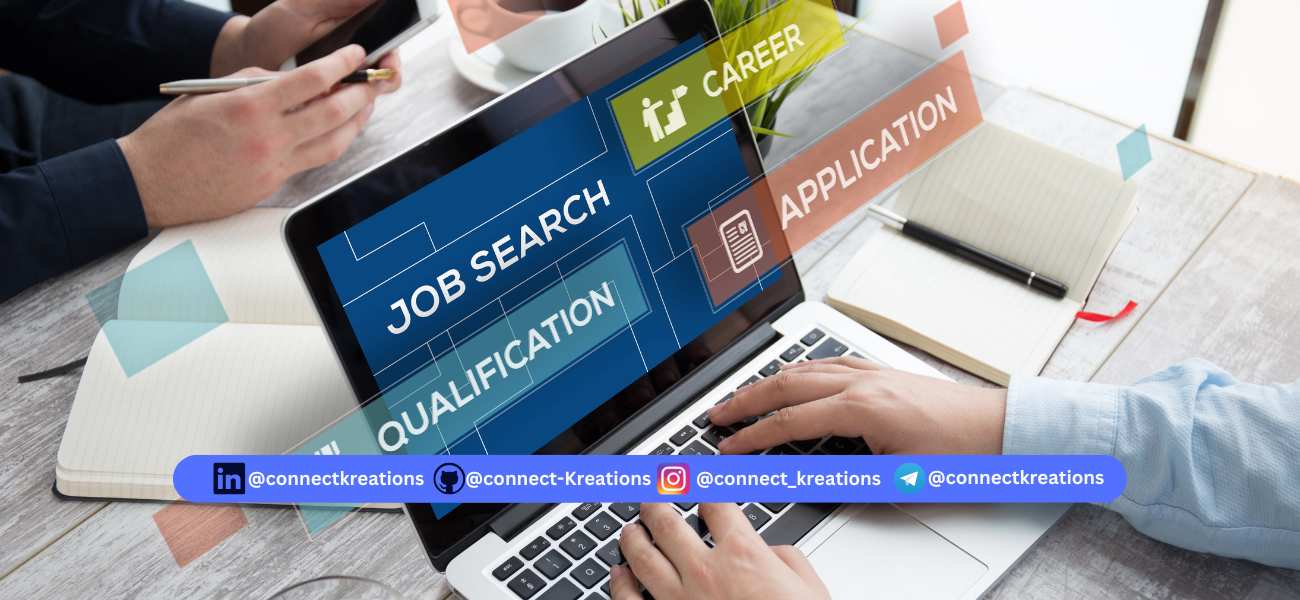 Are you an engineering graduate brimming with enthusiasm to embark on a remarkable tech journey? Look no further, for HCLTech welcomes fresh talents like you to kickstart your tech career with one of the world's most rapidly growing tech companies.
1. About HCLTech:
HCLTech stands as a beacon of opportunity for aspiring engineers, offering a gateway to the world of cutting-edge technology and innovation. With a global presence and a reputation for excellence, HCLTech provides an ideal platform for budding professionals to nurture their talents and thrive in the dynamic tech landscape.
2. Job Role: Graduate Engineer Trainee
As a Graduate Engineer Trainee at HCLTech, you'll become an integral part of a vibrant team that nurtures growth and champions innovation. Here's a glimpse of what awaits you:
3. Unveiling the Role: Responsibilities and More
Your journey as a Graduate Engineer Trainee will be nothing short of transformative:
Immersive Learning: Dive headfirst into the world of the latest technologies and methodologies, gaining invaluable hands-on experience. You'll be guided by seasoned professionals who are dedicated to honing your skills and pinpointing your strengths.
Evolutionary Progression: As you progress, the responsibilities entrusted to you will expand. Seize the opportunity to lead your projects and shoulder more significant responsibilities.
Collaborative Problem-Solving: Collaborate with cross-functional teams to crack intricate business challenges. Deliver ingenious solutions to clients that redefine the industry landscape.
4. Requirements:
At HCLTech, we value aptitude and potential. Here's what we're looking for:
5. Education Requirement:
A bachelor's or master's degree in engineering (B.E/B.TECH/ M.E./M.TECH) is your passport to this thrilling journey. We welcome your fresh perspective and thirst for knowledge.
6. Experience Requirement:
This opportunity is tailor-made for fresh engineering graduates. Prior experience is not a prerequisite. All we seek is your zeal to learn and contribute.
7. Frequently Asked Questions:
Q1: Is prior work experience necessary for this role?
A: No, this role is open to fresh engineering graduates who are eager to learn and grow.
Q2: What career growth can I expect at HCLTech?
A: The sky's the limit! Starting as a Graduate Engineer Trainee, you can climb the ladder to positions like Senior Engineer, Technical Lead, Project Manager, and beyond.
Q3: What kind of projects will I be working on?
A: You'll tackle diverse projects, collaborating with multidisciplinary teams to craft innovative solutions for complex business challenges.
8. Notice by Connect Kreations: A word from Connect Kreations: We're here to provide you with information, not offer employment. The details shared are solely for educational purposes and information dissemination. We do our best to provide accurate information, but any discrepancies or losses arising are not the responsibility of Connect Kreations.
How to Apply to this Job
Read the job details carefully: Begin by thoroughly reviewing the job description, requirements, and responsibilities on the job page to ensure the role is a good fit for your skills and qualifications.
Scroll down to find the "Apply Now" button: On the job page, navigate to the bottom to locate the "Apply Now" button or a similar call-to-action.
Click on the "Apply Now" button: Once you find the button, click on it to proceed with the application process.
Redirect to the official application page: You will be redirected to the official application page, where you'll find a form or an online application portal.
Complete the application: Fill in all required fields in the application form with accurate and up-to-date information. Provide details about your personal information, educational background, work experience, and any other information requested.
Attach relevant documents: If the application requires supporting documents like your resume, cover letter, or portfolio, make sure to attach them as per the provided instructions.
Review and submit: Take a moment to review all the entered information to ensure its accuracy. Double-check that you have provided all necessary details and attached required documents.
Submit your application: Once you are satisfied with the information provided, click on the submit button to send your application for consideration.
Detailed info
Company: HCL Tech
Education: B.E/B.TECH/ M.E./M.TECH
Experience: Freshers
Job Role: Graduate Trainee
Location: India
CTC: Not Disclosed
Join us for Regular Updates
Notice: Read the job description carefully before apply, Connect Kreations is not responsible for any of the job description, exams, aptitude and recruitment process. We here only provide the notification so that it can help more and more people to get job, internships. The Image used in this page is not an official image of any company or organizations. Apply at your own risk.
Read the Job Description: Click on the job listing to access the detailed job description. Take your time to read through the responsibilities, required skills, qualifications, and other relevant information to ensure that this position aligns with your interests and qualifications.
Prepare Your Resume and Cover Letter: Update your resume to highlight your relevant skills, experiences, and education. Craft a tailored cover letter that showcases your enthusiasm for the position and explains why you're an ideal candidate for the role.
Click "Apply Now": On the job listing page, look for the "Apply Now" button or a similar call-to-action. Click on it to start the application process.
---
Recent Jobs And Internships
Prepare for placement and interviews
---
Welcome to Connect Kreations, your go-to platform for bridging the gap between technology and the community. Stay up-to-date on the latest tech trends, access valuable career resources, find job opportunities, embark on exciting projects, discover inspiring quotes, and explore the best tech books. Join us on this exciting journey of technology exploration and growth!