---
Hiring CA Freshers for Investment Operations (MOBO) at HDFC Life – Job Opportunity in Mumbai.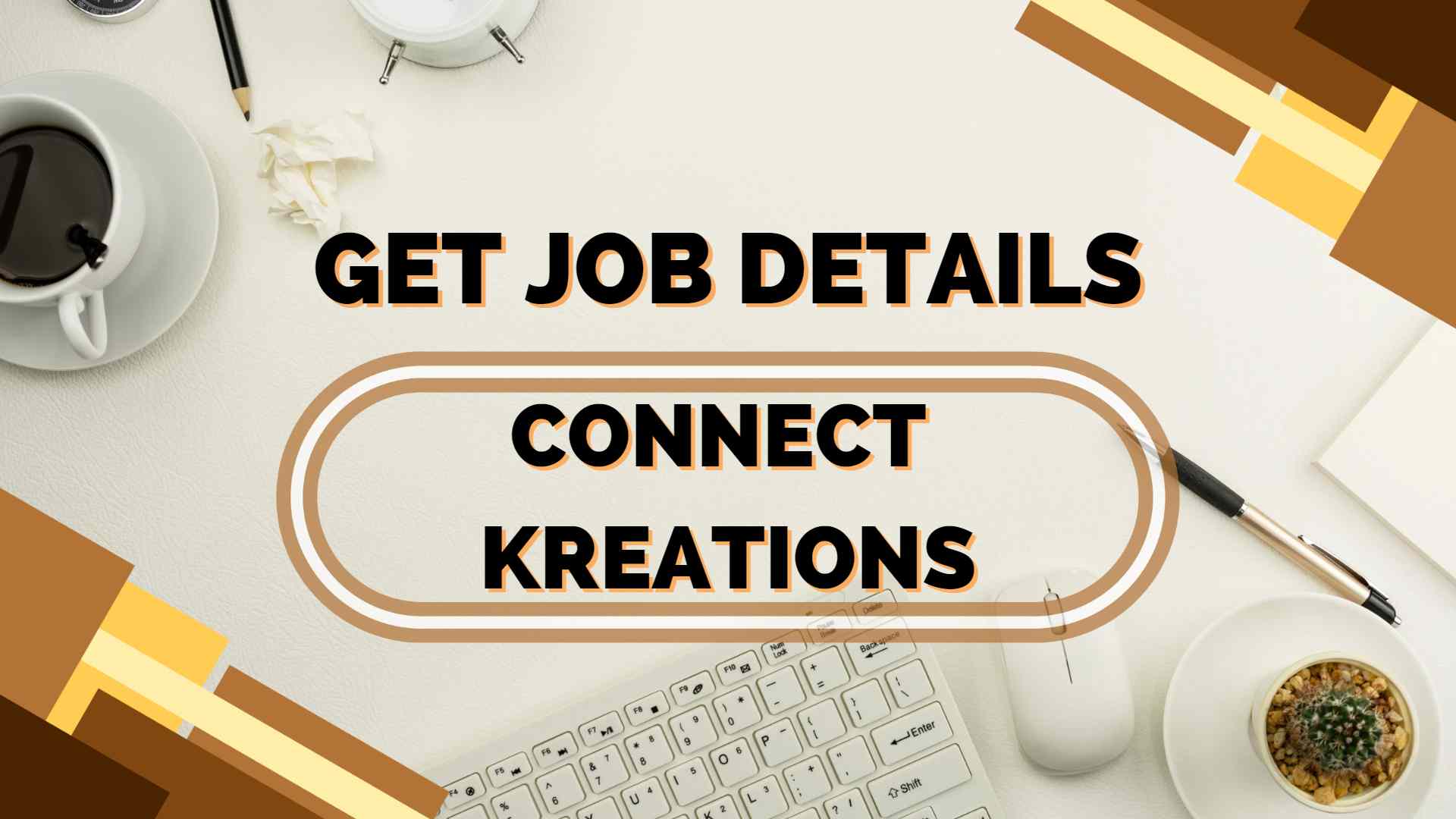 Job Notification By Connect Kreations
Are you a talented CA fresher with strong analytical skills looking for an exciting opportunity in the financial sector? HDFC Life, one of India's leading insurance companies, is currently hiring for their Investment Back Office/Mid Office (MOBO) department in Mumbai. If you possess a keen eye for financial details and a passion for managing investments, this entry-level position might be the perfect fit for you!
About the Department:
The Investment Back Office/Mid Office at HDFC Life plays a crucial role in managing investment operations and ensuring optimal fund deployment. The team ensures that all collections for the day are effectively utilized and that funds do not remain idle, contributing to the company's growth and success.
Job Responsibilities:
As a part of the Investment Operations team, you will be responsible for various essential tasks that help the organization function seamlessly. Some of the key responsibilities include:
Maintaining and Reporting Financial Information: You will be entrusted with the critical responsibility of preparing and reporting financial information required by various stakeholders, including the Board, Shareholders, the Public, and the IRDA Regulatory Board.
Analytical Reports: You will have the opportunity to showcase your analytical prowess by preparing insightful reports that provide valuable insights into the company's financial performance and investment strategies.
Review and Analysis: Your role will involve closely examining key financial numbers to identify trends, patterns, and potential areas of improvement.
Financial Statements Support: You will be actively involved in supporting the creation and maintenance of financial statements, ensuring accuracy and compliance.
Compliance with Tax Laws: As part of the team, you will play a vital role in ensuring the organization's adherence to tax laws and regulations.
Net Asset Value (NAV) Declaration: Timely declaration of Net Asset Value is critical in the investment sector. You will be responsible for this task, ensuring accuracy and efficiency.
Investor Regulations: Compliance with regulations related to investors will be another essential aspect of your role.
Role Requirements:
To be considered for this position, the following qualifications and criteria are necessary:
CA Qualification: The candidate should have completed both groups of the CA exam by 2023, showcasing a strong foundation in accounting and finance.
Location: The candidate must currently be based in Mumbai, where the role is located.
How to Apply to this Job
Read the job details carefully: Begin by thoroughly reviewing the job description, requirements, and responsibilities on the job page to ensure the role is a good fit for your skills and qualifications.
Scroll down to find the "Apply Now" button: On the job page, navigate to the bottom to locate the "Apply Now" button or a similar call-to-action.
Click on the "Apply Now" button: Once you find the button, click on it to proceed with the application process.
Redirect to the official application page: You will be redirected to the official application page, where you'll find a form or an online application portal.
Complete the application: Fill in all required fields in the application form with accurate and up-to-date information. Provide details about your personal information, educational background, work experience, and any other information requested.
Attach relevant documents: If the application requires supporting documents like your resume, cover letter, or portfolio, make sure to attach them as per the provided instructions.
Review and submit: Take a moment to review all the entered information to ensure its accuracy. Double-check that you have provided all necessary details and attached required documents.
Submit your application: Once you are satisfied with the information provided, click on the submit button to send your application for consideration.
Detailed info
Company: HDFC Life
Education: CA
Experience: Freshers
Job Role: CA Freshers
Location:  Mumbai
CTC: Not Disclosed
Join us for Regular Updates
Notice: Read the job description carefully before apply, Connect Kreations is not responsible for any of the job description, exams, aptitude and recruitment process. We here only provide the notification so that it can help more and more people to get job, internships. The Image used in this page is not an official image of any company or organizations. Apply at your own risk.
How to apply?
Read the description carefully and look through the particulars on this page.
After reading, scroll through to spot the apply now.
---
Recent Jobs And Internships
Prepare for placement and interviews
---
Welcome to Connect Kreations, your go-to platform for bridging the gap between technology and the community. Stay up-to-date on the latest tech trends, access valuable career resources, find job opportunities, embark on exciting projects, discover inspiring quotes, and explore the best tech books. Join us on this exciting journey of technology exploration and growth!