---
Exciting iOS Developer Internship at Springworks: Join the Remote Work Revolution!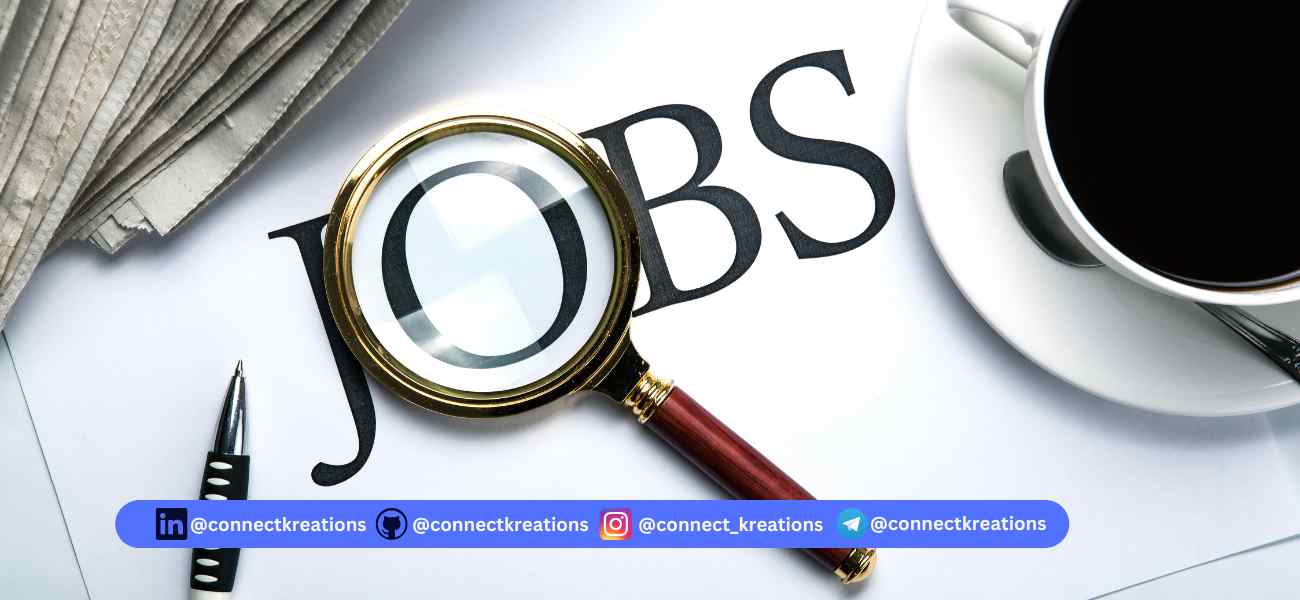 Introduction:
Are you an aspiring iOS developer looking to kickstart your career in a dynamic and innovative environment? Look no further! Springworks, a trailblazer in People Operations solutions, is offering a remarkable opportunity for an iOS Developer Intern. With a portfolio spanning across B2B background verification, workplace recognition, team-building games, blockchain-backed skill showcasing, applicant tracking systems, and AI-powered knowledge bots, Springworks is at the forefront of transforming work experiences across the globe.
Job Description:
As an iOS Intern at Springworks, you'll embark on an enriching journey where you'll actively contribute to the development of iOS applications while gaining hands-on experience. Collaborating with seasoned iOS developers, you'll craft user-friendly and inventive mobile applications, all while being part of a vibrant and forward-thinking team.
Responsibilities:
Your role will encompass a range of responsibilities, including:
Assisting in the development of iOS applications.
Collaborating with the team to design, develop, and test new features.
Debugging and resolving issues in existing applications.
Staying up-to-date with the latest iOS development trends and best practices.
Participating in code reviews and providing constructive feedback.
Collaborating with cross-functional teams for successful project delivery.
Documenting code and maintaining technical documentation.
1 Month Plan: In your first month, you will:
Acquaint yourself with Springworks' iOS development environment, tools, and processes.
Master the basics of Swift programming language and iOS app development.
Gain insights into the functionalities of the company's existing iOS applications.
Collaborate on fixing minor bugs and issues in current applications.
Engage in code reviews, actively contributing to code quality.
Participate in team meetings and discussions, ensuring active involvement.
Seek guidance from experienced iOS developers, deepening your understanding.
3 Months Plan: Building on your foundation, your next three months will involve:
Deepening your knowledge of Swift and iOS app development.
Contributing to the development of new features in existing applications.
Taking ownership of smaller to medium-sized tasks and executing them independently.
Designing and implementing user interfaces for new features.
Conducting comprehensive testing and debugging to ensure high-quality outcomes.
Actively participating in code reviews, offering valuable feedback to peers.
6 Months Plan: By the six-month mark, you'll have achieved:
A robust grasp of iOS development concepts and best practices.
Independent development and delivery of new features for existing applications.
Tackling complex tasks and projects, showcasing your problem-solving prowess.
Active contribution to planning and designing new iOS projects.
Valuable input into the company's iOS development roadmap and future endeavors.
Application Process:
As part of the interview process, we require the following:
Completion of a small assessment (Assessment Link) to gauge your skills.
Submission of a 1-minute video pitch, explaining why you're the perfect fit for the role.

Video can be shared via Loom (https://www.loom.com/) or Google Drive.
Video link should be provided under the portfolio section.
Profiles without the video pitch will not be considered.
Requirements:
We're seeking candidates with:
Basic knowledge of iOS development using Swift and Xcode.
Familiarity with object-oriented programming concepts.
Strong communication and teamwork skills.
Ability to work independently and take ownership of tasks.
Meticulous attention to detail and commitment to delivering high-quality work.
Prior experience with iOS development projects or personal projects is advantageous.
Benefits:
In addition to an incredible learning experience, Springworks offers:
Health Insurance with 4 lakhs sum insured, covering self, children, and spouse.
Unlimited tele-doctor consultations across 15 specialties for you and your family.
Learning & development budget of up to Rs. 21,000.
Lifestyle Allowance & Internet Reimbursement of up to Rs. 2000 per month, covering various categories like food, OTT, health/fitness, and Wi-Fi/Internet.
How to Apply to this Job
Read the job details carefully: Begin by thoroughly reviewing the job description, requirements, and responsibilities on the job page to ensure the role is a good fit for your skills and qualifications.
Scroll down to find the "Apply Now" button: On the job page, navigate to the bottom to locate the "Apply Now" button or a similar call-to-action.
Click on the "Apply Now" button: Once you find the button, click on it to proceed with the application process.
Redirect to the official application page: You will be redirected to the official application page, where you'll find a form or an online application portal.
Complete the application: Fill in all required fields in the application form with accurate and up-to-date information. Provide details about your personal information, educational background, work experience, and any other information requested.
Attach relevant documents: If the application requires supporting documents like your resume, cover letter, or portfolio, make sure to attach them as per the provided instructions.
Review and submit: Take a moment to review all the entered information to ensure its accuracy. Double-check that you have provided all necessary details and attached required documents.
Submit your application: Once you are satisfied with the information provided, click on the submit button to send your application for consideration.
Detailed info
Company: Springworks
Education: B.E./B.Tech/MCA/BCA/MSC/M Tech
Experience: Freshers
Job Role: iOS Developer- Intern
Location:  Remote
CTC: Not Disclosed
Join us for Regular Updates
Notice: Read the job description carefully before apply, Connect Kreations is not responsible for any of the job description, exams, aptitude and recruitment process. We here only provide the notification so that it can help more and more people to get job, internships. The Image used in this page is not an official image of any company or organizations. Apply at your own risk.
Read the Job Description: Click on the job listing to access the detailed job description. Take your time to read through the responsibilities, required skills, qualifications, and other relevant information to ensure that this position aligns with your interests and qualifications.
Prepare Your Resume and Cover Letter: Update your resume to highlight your relevant skills, experiences, and education. Craft a tailored cover letter that showcases your enthusiasm for the position and explains why you're an ideal candidate for the role.
Click "Apply Now": On the job listing page, look for the "Apply Now" button or a similar call-to-action. Click on it to start the application process.
---
Recent Jobs And Internships
Prepare for placement and interviews
---
Welcome to Connect Kreations, your go-to platform for bridging the gap between technology and the community. Stay up-to-date on the latest tech trends, access valuable career resources, find job opportunities, embark on exciting projects, discover inspiring quotes, and explore the best tech books. Join us on this exciting journey of technology exploration and growth!