---
Monotype hiring for Software Engineer Trainee-Any Degree can apply.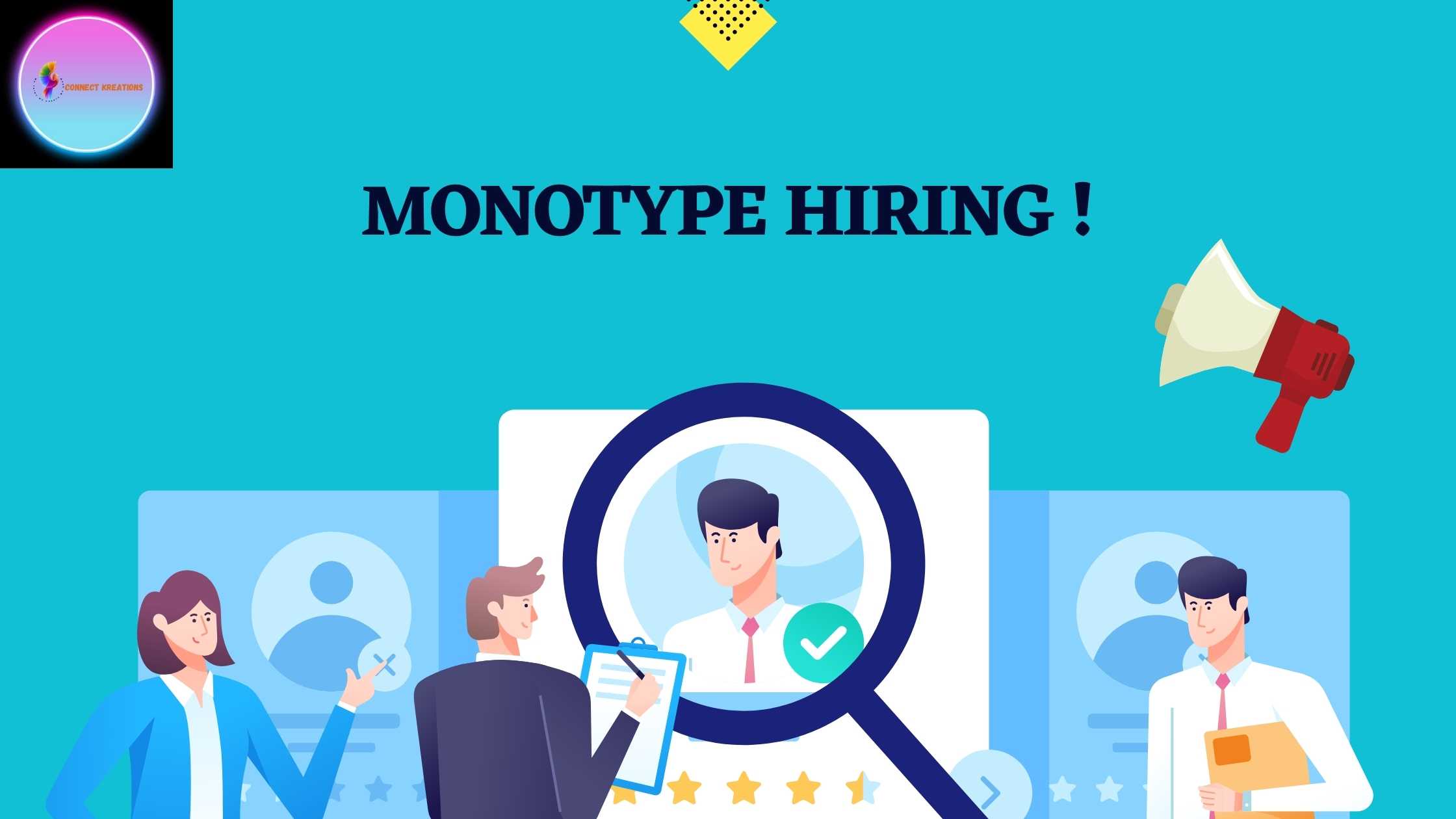 Table of Contents
1. About Company
Monotype is the world's leading company in fonts, headquartered in the Boston area of the United States, with offices across four continents. They are trusted partners to the world's top brands and have been recognized as "One of the Most Innovative Companies in Design for 2018" by Fast Company. Monotype is renowned for its rich legacy of fonts, including iconic typefaces like Helvetica, Futura, Times New Roman, and more.
Monotype Solutions India, located in Noida, Sector 125, is a strategic center of excellence for Monotype. It is a certified Great Place to Work® for three consecutive years and the largest headcount location for Monotype. Their focus includes Product Development, Product Management, Experience Design, User Research, Artificial Intelligence, Machine Learning, and more.
2. Job Role
Position: Software Engineer Trainee
3. Detailed Information About Role and Responsibilities
As a Software Engineer Trainee at Monotype, you will be part of a small scrum team responsible for designing and developing high-quality customer-facing software. Your responsibilities will include:
Gaining product knowledge by successfully developing features for Monotype applications.
Communicating effectively with stakeholders, peers, and other team members.
Striving for continuous improvement in customer experience, tools, and processes.
Passionately contributing to building an innovative culture within the team.
4. Requirements
To excel in this role, you should:
Apply user-centered design principles to create intuitive and visually appealing interfaces.
Develop responsive, interactive web interfaces using HTML, CSS, and JavaScript.
Efficiently manage UI components with frameworks like React, Vue, or Angular.
Implement accurate design mockups in collaboration with UI/UX designers.
Optimize frontend performance through techniques like code splitting, lazy loading, and efficient data fetching.
Ensure consistent UI rendering across devices and cross-browser compatibility.
Utilize Git for collaborative version control and codebase management.
Create adaptable layouts for seamless user experiences on various screens.
Write unit tests, troubleshoot issues, and deliver stable frontend interfaces.
Embrace new front-end technologies and stay updated while collaborating with global teams.
Apply Atomic Design principles for modular, reusable UI components with proper naming conventions.
Have knowledge or experience with Github co-pilot.
5. Education Requirement
The specific educational requirements for this role may not be mentioned, but a background in computer science, software engineering, or a related field is typically expected.
6. Experience Requirement
This is a trainee position, so prior work experience may not be required. However, a strong passion for software development and a willingness to learn and grow in the role are essential.
7. FAQ
Q: Is this a full-time position?
A: Yes, this is a full-time software engineer trainee position.
Q: What are the primary technologies used at Monotype?
A: Monotype utilizes HTML, CSS, JavaScript, React, Vue, Angular, Git, and other technologies for software development.
Q: Is there an opportunity for career growth within Monotype?
A: Yes, Monotype offers opportunities for career growth and development, with a focus on building an innovative culture.
Q: How do I apply for this position?
A: To apply for this position, please visit the Monotype website and follow the application process outlined there.
8. Notice by Connect Kreations
This content is provided for educational and knowledge purposes only. Connect Kreations is not an organization hiring for the job listing mentioned in this post; we provide notifications on the latest job and internship updates. We make every effort to provide 100% genuine information. If any discrepancies occur, Connect Kreations is not responsible for any losses incurred.
How to Apply to this Job
Read the job details carefully: Begin by thoroughly reviewing the job description, requirements, and responsibilities on the job page to ensure the role is a good fit for your skills and qualifications.
Scroll down to find the "Apply Now" button: On the job page, navigate to the bottom to locate the "Apply Now" button or a similar call-to-action.
Click on the "Apply Now" button: Once you find the button, click on it to proceed with the application process.
Redirect to the official application page: You will be redirected to the official application page, where you'll find a form or an online application portal.
Complete the application: Fill in all required fields in the application form with accurate and up-to-date information. Provide details about your personal information, educational background, work experience, and any other information requested.
Attach relevant documents: If the application requires supporting documents like your resume, cover letter, or portfolio, make sure to attach them as per the provided instructions.
Review and submit: Take a moment to review all the entered information to ensure its accuracy. Double-check that you have provided all necessary details and attached required documents.
Submit your application: Once you are satisfied with the information provided, click on the submit button to send your application for consideration.
Detailed info
Company: Monotype
Education: B.E./B.Tech/MCA/BCA
Experience: Freshers
Job Role: Software Engineer Trainee
Location:  Noida
CTC: Not Disclosed
Join us for Regular Updates
Notice: Read the job description carefully before apply, Connect Kreations is not responsible for any of the job description, exams, aptitude and recruitment process. We here only provide the notification so that it can help more and more people to get job, internships. The Image used in this page is not an official image of any company or organizations. Apply at your own risk.
Read the Job Description: Click on the job listing to access the detailed job description. Take your time to read through the responsibilities, required skills, qualifications, and other relevant information to ensure that this position aligns with your interests and qualifications.
Prepare Your Resume and Cover Letter: Update your resume to highlight your relevant skills, experiences, and education. Craft a tailored cover letter that showcases your enthusiasm for the position and explains why you're an ideal candidate for the role.
Click "Apply Now": On the job listing page, look for the "Apply Now" button or a similar call-to-action. Click on it to start the application process.
Double Click To Apply Now
---
Recent Jobs And Internships
Prepare for placement and interviews
---
Welcome to Connect Kreations, your go-to platform for bridging the gap between technology and the community. Stay up-to-date on the latest tech trends, access valuable career resources, find job opportunities, embark on exciting projects, discover inspiring quotes, and explore the best tech books. Join us on this exciting journey of technology exploration and growth!