---
NoBroker.com hiring for Freshers any UG degree can Apply now. Any UG Streams / PG/MBA (2018,2019,2020,2021,2022,2023).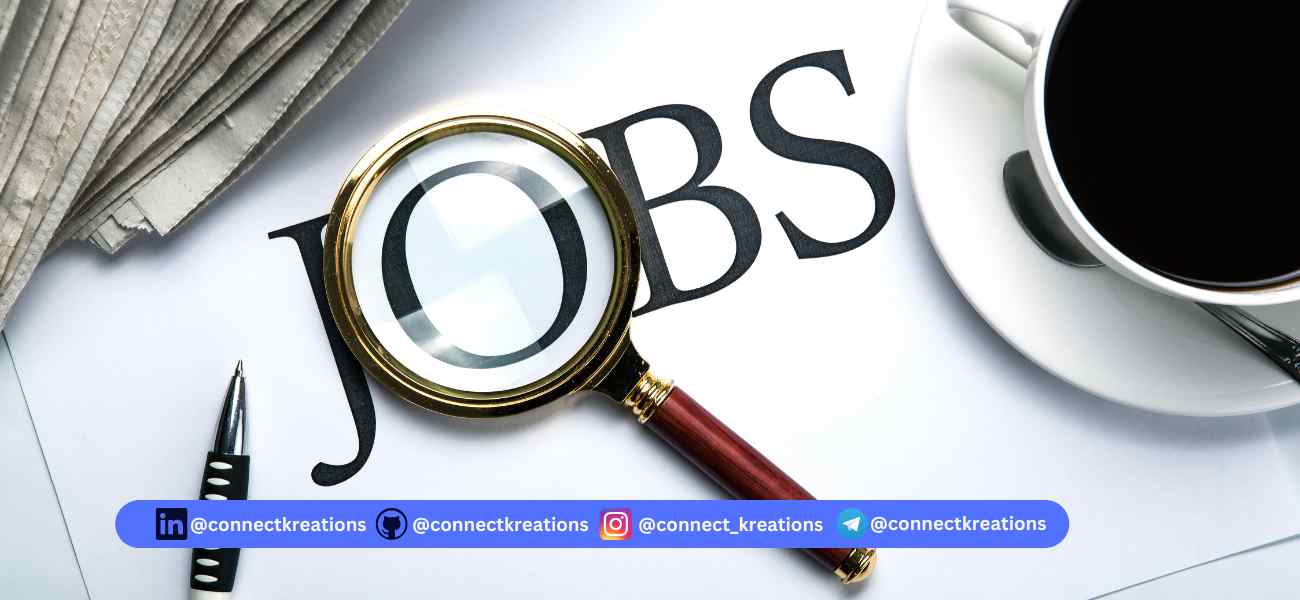 1. About Company
Step into the world of NoBroker.com, the largest C2C online real estate marketplace globally. With a staggering 8.5 million customers, the company has undergone a remarkable 10-fold growth in just one year. Backed by substantial funding of $151 million from prominent US, Indian, Japanese, and Korean investors such as General Atlantic, Tiger Global, SAIF Partners, KTB Ventures, and BeeNext, NoBroker.com is headquartered in Bangalore with a thriving team of over 4000 employees.
2. Job Role
Are you ready to embark on an exciting journey as an Inside Sales Executive at NoBroker.com's Sarjapura Road location in Bangalore? This role offers the chance to contribute to a dynamic and rapidly growing organization in the real estate tech industry.
3. Detailed Information about Role and Responsibilities
As an Inside Sales Executive, you will be at the forefront of NoBroker.com's customer interactions. Your responsibilities include building and nurturing relationships with paid customers, understanding their needs, facilitating property search and tenant matching, handling inbound and outbound calls, using internal tools to provide top-notch service, and ensuring open communication to keep customers informed about progress.
4. Requirements
Minimum requirements

UG Streams / PG / MBA graduates from 2018 to 2023
Freshers with 0 to 1 year of experience
Excellent verbal and written communication skills
Good interpersonal, numerical, and analytical abilities
Proficiency in MS-Office (Excel, Word)
Flexibility for day shifts (9-hour login between 8 AM – 10 PM)
Comfortable working 6 days a week with a weekday off
5. Education Requirement
Any Post Graduate (MBA, PGDM, M.Tech, M.COM, M.A, BA, B.Com, B.Sc) with 0-1 year of experience.
6. Experience Requirement
Freshers with 0 to 1 year of experience.
7. FAQ
Q: What is NoBroker.com?
A: NoBroker.com is the world's largest C2C online real estate marketplace that connects customers directly, eliminating the need for brokers.
Q: What are the responsibilities of an Inside Sales Executive at NoBroker.com?
A: Inside Sales Executives play a crucial role in building relationships with paid customers, facilitating property searches, matching tenants, and providing exceptional customer service.
Q: What are the work hours for this role?
A: The role involves day shifts with a 9-hour login window between 8 AM and 10 PM. The workweek is 6 days, with a weekday off.
8. Notice by Connect Kreations:
Note: This content is provided by Connect Kreations for educational and informational purposes. Connect Kreations is not an organization hiring for the mentioned job listing. The information we provide is aimed at keeping you updated on the latest job and internship opportunities. While we strive for accuracy, we are not liable for any discrepancies or losses that may arise from this information.
How to Apply to this Job
Read the job details carefully: Begin by thoroughly reviewing the job description, requirements, and responsibilities on the job page to ensure the role is a good fit for your skills and qualifications.
Scroll down to find the "Apply Now" button: On the job page, navigate to the bottom to locate the "Apply Now" button or a similar call-to-action.
Click on the "Apply Now" button: Once you find the button, click on it to proceed with the application process.
Redirect to the official application page: You will be redirected to the official application page, where you'll find a form or an online application portal.
Complete the application: Fill in all required fields in the application form with accurate and up-to-date information. Provide details about your personal information, educational background, work experience, and any other information requested.
Attach relevant documents: If the application requires supporting documents like your resume, cover letter, or portfolio, make sure to attach them as per the provided instructions.
Review and submit: Take a moment to review all the entered information to ensure its accuracy. Double-check that you have provided all necessary details and attached required documents.
Submit your application: Once you are satisfied with the information provided, click on the submit button to send your application for consideration.
Detailed info
Company: NoBrokerHood
Education: Any UG Streams / PG/MBA (2018,2019,2020,2021,2022,2023)
Experience: Freshers
Job Role: Relationship Manager-sales(Looking for freshers)
Location: Bengaluru, Karnataka, India
CTC: 4.8 LPA
Join us for Regular Updates
Notice: Read the job description carefully before apply, Connect Kreations is not responsible for any of the job description, exams, aptitude and recruitment process. We here only provide the notification so that it can help more and more people to get job, internships. The Image used in this page is not an official image of any company or organizations. Apply at your own risk.
Read the Job Description: Click on the job listing to access the detailed job description. Take your time to read through the responsibilities, required skills, qualifications, and other relevant information to ensure that this position aligns with your interests and qualifications.
Prepare Your Resume and Cover Letter: Update your resume to highlight your relevant skills, experiences, and education. Craft a tailored cover letter that showcases your enthusiasm for the position and explains why you're an ideal candidate for the role.
Click "Apply Now": On the job listing page, look for the "Apply Now" button or a similar call-to-action. Click on it to start the application process.
---
Recent Jobs And Internships
Prepare for placement and interviews
---
Welcome to Connect Kreations, your go-to platform for bridging the gap between technology and the community. Stay up-to-date on the latest tech trends, access valuable career resources, find job opportunities, embark on exciting projects, discover inspiring quotes, and explore the best tech books. Join us on this exciting journey of technology exploration and growth!