---
Salesforce hiring for software engineer 2024 Batch -Apply Now. B.E/ B.Tech graduating in 2024 in Computer Science, Electrical, Electronics, or equivalent fields with specialization in computer science. ​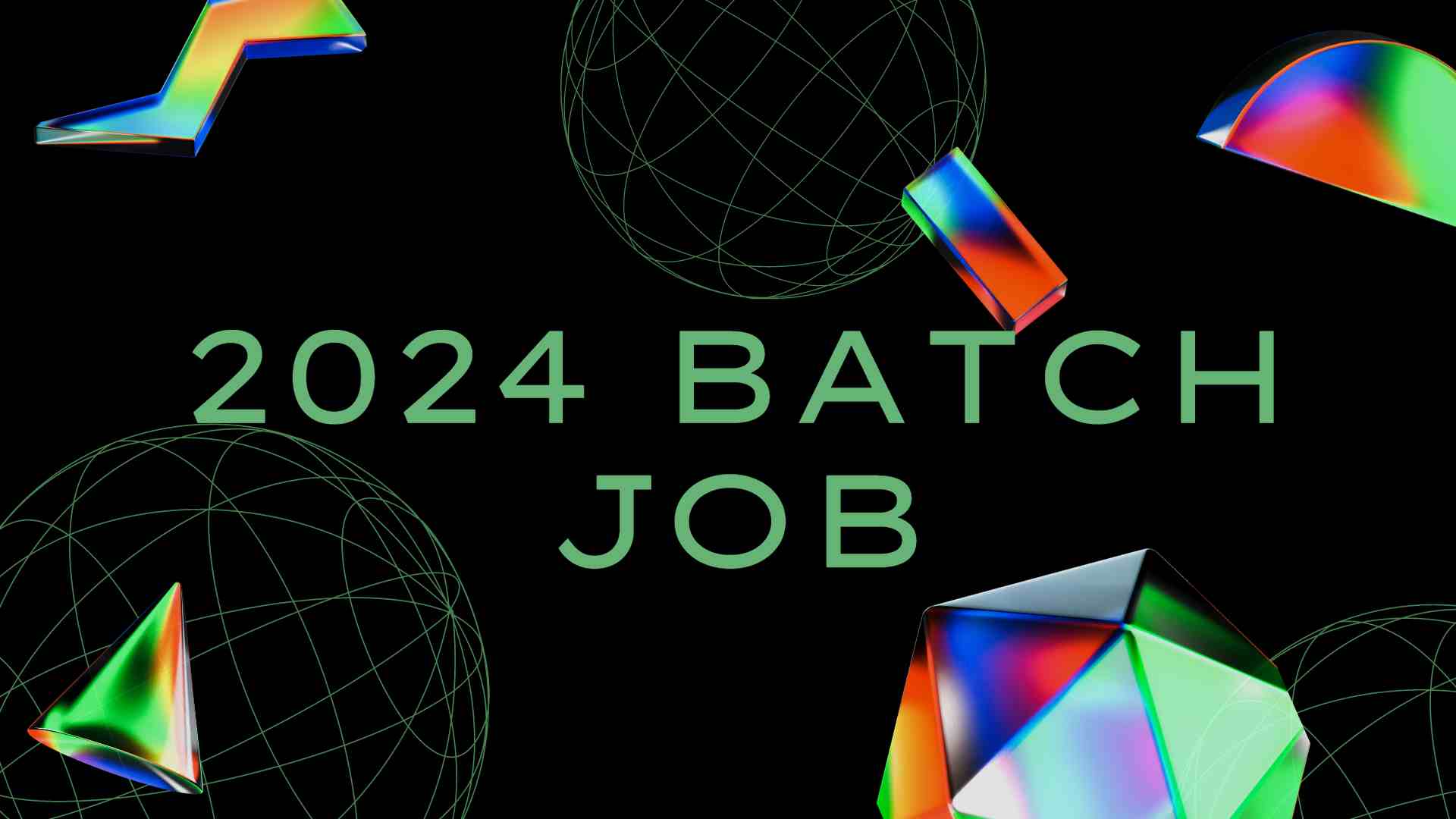 1. About Company
Welcome to Salesforce, the Customer Company that is shaping the future of business with the synergy of AI, Data, and CRM. At Salesforce, our core values drive us to assist companies across various industries in pioneering new paths and forging deeper connections with customers. As a Trailblazer, you too can join this journey, propelling your career growth and making a meaningful impact on the world. If you share our belief in business as a catalyst for positive change and in the fusion of success and social good, you've found your home.
2. Job Role
Are you ready to make your code resonate positively in the lives of users, the company's prosperity, and the industry as a whole? Join Salesforce in shaping the future of cloud computing. Our platform serves millions daily, delivering scalable and high-performance cloud solutions. Collaborate with a stellar team of engineers to craft groundbreaking features that customers will embrace. From Marketing Cloud to Service Cloud, IoT to Einstein Platform, and more, we have a plethora of opportunities spanning various applications and domains. Take the leap and anticipate a rewarding journey with us.
3. Detailed Information about Role and Responsibilities
As a software engineer at Salesforce, your role involves a dynamic blend of architecture, design, implementation, and testing. You'll craft highly scalable products, enhance our development process, and collaborate closely with multidisciplinary teams. Your efforts will yield features that users will cherish while ensuring the reliability and scalability of our trusted platform. With the guidance of seasoned engineers, product managers, and UX experts, you'll contribute to the evolution of our products. Automation will be key, as you'll devise test strategies, build automation frameworks, and create unit/functional tests to drive code coverage.
4. Requirements
Strong analytical and problem-solving skills
Effective teamwork and collaboration abilities
Self-starter with strong self-motivation
Experience utilizing metrics for operational excellence
5. Education Requirement
B.E/B.Tech graduating in 2024, majoring in Computer Science, Electrical, Electronics, or equivalent fields with a focus on computer science.
6. Experience Requirement
No specific experience required, but a passion for technology and a drive to learn and innovate are essential.
7. FAQ
Q: What does Salesforce do?
A: Salesforce is a customer-centric company that combines AI, Data, and CRM to help businesses innovate and connect with customers in meaningful ways.
Q: What's the role of a software engineer at Salesforce?
A: Software engineers at Salesforce are responsible for architecting, designing, implementing, and testing scalable products that contribute to the company's success.
Q: What are the educational requirements?
A: You should be pursuing a B.E/B.Tech degree in Computer Science, Electrical, Electronics, or related fields, with a focus on computer science, and scheduled to graduate in 2024.
8. Notice by Connect Kreations:
Note: This content is provided by Connect Kreations for educational and informational purposes. Connect Kreations is not an organization hiring for the mentioned job listing. The information we provide is aimed at keeping you updated on the latest job and internship opportunities. While we strive for accuracy, we are not liable for any discrepancies or losses that may arise from this information.
How to Apply to this Job
Read the job details carefully: Begin by thoroughly reviewing the job description, requirements, and responsibilities on the job page to ensure the role is a good fit for your skills and qualifications.
Scroll down to find the "Apply Now" button: On the job page, navigate to the bottom to locate the "Apply Now" button or a similar call-to-action.
Click on the "Apply Now" button: Once you find the button, click on it to proceed with the application process.
Redirect to the official application page: You will be redirected to the official application page, where you'll find a form or an online application portal.
Complete the application: Fill in all required fields in the application form with accurate and up-to-date information. Provide details about your personal information, educational background, work experience, and any other information requested.
Attach relevant documents: If the application requires supporting documents like your resume, cover letter, or portfolio, make sure to attach them as per the provided instructions.
Review and submit: Take a moment to review all the entered information to ensure its accuracy. Double-check that you have provided all necessary details and attached required documents.
Submit your application: Once you are satisfied with the information provided, click on the submit button to send your application for consideration.
Detailed info
Company: Salesforce
Education: B.E./B.Tech
Experience: Freshers
Job Role: Software Engineering AMTS
Location:  Hyderabad – Bangalore
CTC: Upto 6-8LPA
Join us for Regular Updates
Notice: Read the job description carefully before apply, Connect Kreations is not responsible for any of the job description, exams, aptitude and recruitment process. We here only provide the notification so that it can help more and more people to get job, internships. The Image used in this page is not an official image of any company or organizations. Apply at your own risk.
Read the Job Description: Click on the job listing to access the detailed job description. Take your time to read through the responsibilities, required skills, qualifications, and other relevant information to ensure that this position aligns with your interests and qualifications.
Prepare Your Resume and Cover Letter: Update your resume to highlight your relevant skills, experiences, and education. Craft a tailored cover letter that showcases your enthusiasm for the position and explains why you're an ideal candidate for the role.
Click "Apply Now": On the job listing page, look for the "Apply Now" button or a similar call-to-action. Click on it to start the application process.
---
Recent Jobs And Internships
Prepare for placement and interviews
---
Welcome to Connect Kreations, your go-to platform for bridging the gap between technology and the community. Stay up-to-date on the latest tech trends, access valuable career resources, find job opportunities, embark on exciting projects, discover inspiring quotes, and explore the best tech books. Join us on this exciting journey of technology exploration and growth!