---
Stripe hiring for Software Engineering, New Grad 2024-Apply Now.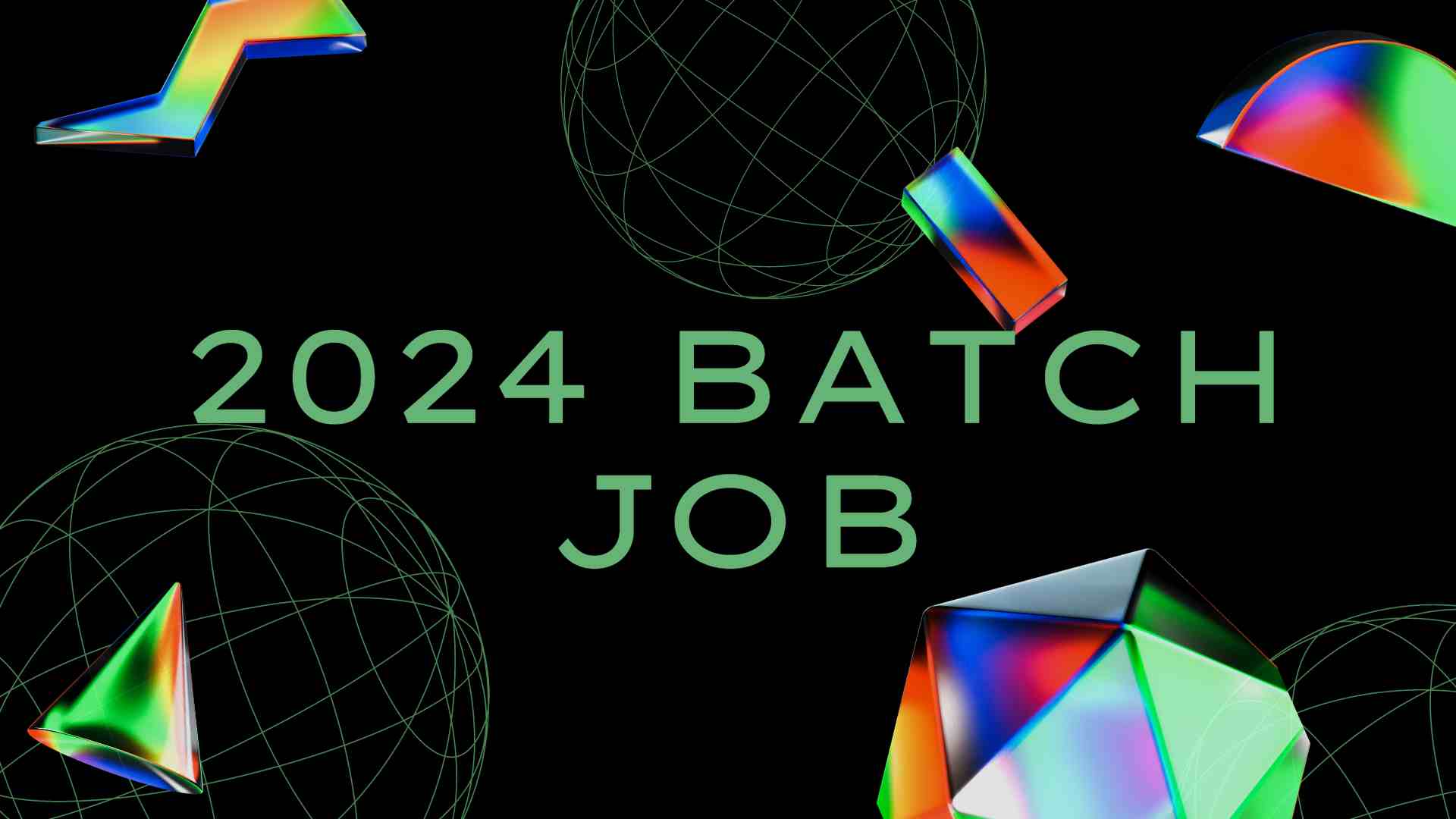 1. About Company
Enter the realm of Stripe, the financial infrastructure platform that's transforming businesses across the globe. From startups with grand aspirations to enterprises on a global scale, millions of companies utilize Stripe to facilitate payments, boost revenue, and catalyze fresh business prospects. Our mission is to elevate the internet's GDP, presenting you with an unprecedented chance to play an integral role in democratizing the global economy while embarking on a career-defining journey.
2. Job Role
Are you a recent graduate with a passion for software engineering and a desire to shape the digital economy? Join Stripe's Software Engineering New Grad program and contribute to an environment that bridges the gap between startup dynamism and the stability of a multinational corporation. As part of this program, you'll delve into cross-functional projects, collaborating with seasoned engineers to build reliable systems that cater to the needs of our users.
3. Detailed Information about Role and Responsibilities
At Stripe, we foster a culture of end-to-end ownership of projects. As a team member, you'll be entrusted with overseeing the execution of projects from inception to fruition, ensuring all aspects are diligently addressed. You'll contribute to early-stage releases to align with user needs, engage in open-source initiatives, and operate systems that are both robust and scalable. Through this, you'll learn the art of project management and technical leadership, honing your skills to shepherd projects with confidence.
4. Requirements
Minimum requirements

A degree (Bachelor's, Master's, or PhD) in computer science or a directly related field, to be obtained by summer 2024, or equivalent work experience
Some programming experience, whether through classwork or side projects, with languages like Java, Ruby, JavaScript, Scala, or Go
Exposure to collaborative coding projects through internships or academic/professional environments
Aptitude for independent learning and grasping unfamiliar systems, supported by mentorship and research

Preferred qualifications

Specialized knowledge in one or more areas, balanced with general skills
Understanding of code review practices and updating production systems
Familiarity with working in extensive code bases
5. Education Requirement
A Bachelor's, Master's, or PhD degree in computer science or a directly related field, obtained by summer 2024, or equivalent work experience.
6. Experience Requirement
Experience through internships or collaborative coding projects in a university or professional setting, alongside a willingness to learn and adapt to new technologies.
7. FAQ
Q: What is Stripe's mission?
A: Stripe's mission is to elevate the GDP of the internet by providing a financial infrastructure platform for businesses of all sizes.
Q: What programming languages are commonly used at Stripe?
A: Stripe predominantly works with Java, Ruby, JavaScript, Scala, and Go. However, a strong foundation in programming fundamentals allows for adaptability to new languages.
Q: What's the focus of the Software Engineering New Grad program?
A: The program offers recent graduates the opportunity to work on cross-functional projects, learn from experienced engineers, and contribute to building reliable systems.
8. Notice by Connect Kreations:
Note: This content is provided by Connect Kreations for educational and informational purposes. Connect Kreations is not an organization hiring for the mentioned job listing. The information we provide is aimed at keeping you updated on the latest job and internship opportunities. While we strive for accuracy, we are not liable for any discrepancies or losses that may arise from this information.
How to Apply to this Job
Read the job details carefully: Begin by thoroughly reviewing the job description, requirements, and responsibilities on the job page to ensure the role is a good fit for your skills and qualifications.
Scroll down to find the "Apply Now" button: On the job page, navigate to the bottom to locate the "Apply Now" button or a similar call-to-action.
Click on the "Apply Now" button: Once you find the button, click on it to proceed with the application process.
Redirect to the official application page: You will be redirected to the official application page, where you'll find a form or an online application portal.
Complete the application: Fill in all required fields in the application form with accurate and up-to-date information. Provide details about your personal information, educational background, work experience, and any other information requested.
Attach relevant documents: If the application requires supporting documents like your resume, cover letter, or portfolio, make sure to attach them as per the provided instructions.
Review and submit: Take a moment to review all the entered information to ensure its accuracy. Double-check that you have provided all necessary details and attached required documents.
Submit your application: Once you are satisfied with the information provided, click on the submit button to send your application for consideration.
Detailed info
Company: Stripe
Education: B.E./B.Tech/M Tech/MSc/MCA/BCA
Experience: Freshers
Job Role: Software Engineering, New Grad
Location:  Bengaluru, India
CTC: Industry Standard
Join us for Regular Updates
Notice: Read the job description carefully before apply, Connect Kreations is not responsible for any of the job description, exams, aptitude and recruitment process. We here only provide the notification so that it can help more and more people to get job, internships. The Image used in this page is not an official image of any company or organizations. Apply at your own risk.
Read the Job Description: Click on the job listing to access the detailed job description. Take your time to read through the responsibilities, required skills, qualifications, and other relevant information to ensure that this position aligns with your interests and qualifications.
Prepare Your Resume and Cover Letter: Update your resume to highlight your relevant skills, experiences, and education. Craft a tailored cover letter that showcases your enthusiasm for the position and explains why you're an ideal candidate for the role.
Click "Apply Now": On the job listing page, look for the "Apply Now" button or a similar call-to-action. Click on it to start the application process.
---
Recent Jobs And Internships
Prepare for placement and interviews
---
Welcome to Connect Kreations, your go-to platform for bridging the gap between technology and the community. Stay up-to-date on the latest tech trends, access valuable career resources, find job opportunities, embark on exciting projects, discover inspiring quotes, and explore the best tech books. Join us on this exciting journey of technology exploration and growth!