---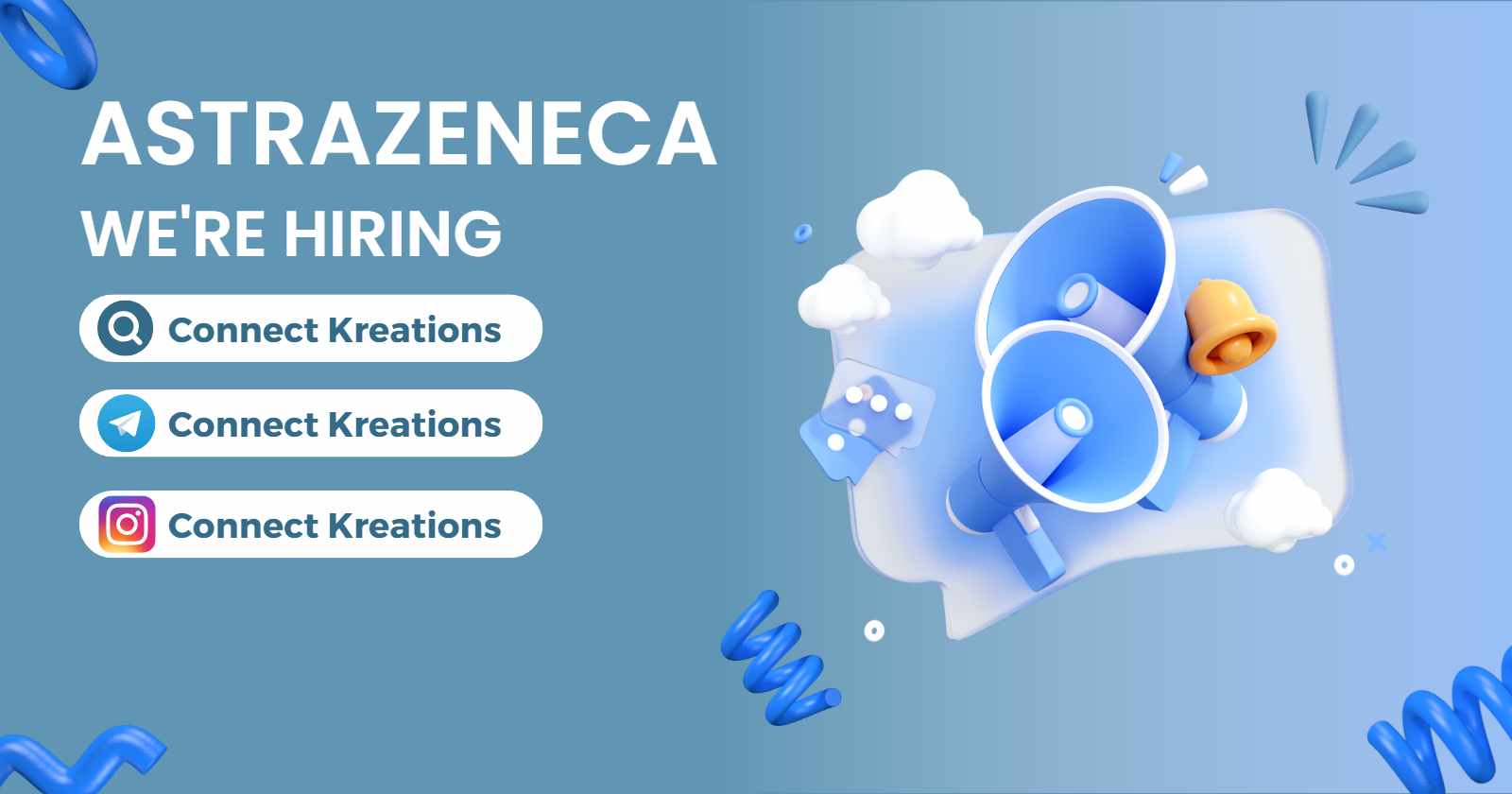 ---
Title: Technology Graduate Leadership Programme in Chennai, India – Join AstraZeneca for Digital Health and Life-Changing Medicines. Technology Graduate Leadership Programme , AstraZeneca Hiring 2023/2022 -Apply Now
Meta Description:
Join AstraZeneca's Technology Graduate Leadership Programme in Chennai, India, and leverage your technology skills to drive digital health and develop life-changing medicines. Explore the opportunity to work with cutting-edge science, digital technology platforms, and data to make a meaningful impact on patients' lives.
Introduction:
Looking to apply and advance your technology skills while making a difference in the field of healthcare? Consider joining AstraZeneca's Technology Graduate Leadership Programme in Chennai, India. As a part of this program, you'll be at the forefront of digital health and workplace automation, driving innovation and enabling the development of life-changing medicines. Join a diverse and inclusive environment where your knowledge, experience, and ideas are valued, empowering you to make a real impact on patients' lives and the business.
About AstraZeneca:
AstraZeneca IT is a driving force in discovering and implementing digital health solutions and workplace automation to enhance the development of life-changing medicines. By combining cutting-edge science with leading digital technology platforms and data, AstraZeneca empowers its teams to perform at their peak and lead the way in transforming the healthcare industry. With a focus on data, analytics, AI, and machine learning, AstraZeneca aims to impact lives positively.
About the Role:
As a participant in AstraZeneca's Technology Graduate Leadership Programme, you will have the opportunity to utilize your technology skills and influence to deliver innovative solutions, enhance operations, and improve customer service. Your contributions will help shape the future direction of the organization, and you will be encouraged to take the initiative to drive technology capabilities and create a meaningful impact on the business and patients' lives. Joining at a time when AstraZeneca is actively building and developing its technology infrastructure for digital transformation, you'll have an excellent opportunity to develop, explore, and thrive.
Program Details:
The Technology Leadership Graduate Programme commences in September 2023 and consists of three individual eight-month placements. These placements provide invaluable insights into different aspects of the business and enable you to influence the organization's future direction. Successful candidates will have the opportunity to consolidate their learning and experience in the third year of the program. Throughout the program, you'll work alongside talented peers in an inclusive and supportive environment, gaining diverse perspectives and developing leadership skills with the support of expert managers and mentors.
Why Join AstraZeneca:
At AstraZeneca, you'll be part of a network of entrepreneurial self-starters, contributing to a greater purpose. The Technology group at AstraZeneca offers a unique diversity of expertise that allows for exploration of cutting-edge technology. By delivering world-class technology and data solutions, the group enables AstraZeneca to perform at its peak, optimizing productivity, and revolutionizing the organization. With a culture of openness, transparency, and innovation, AstraZeneca fosters an environment where meaningful impact is made and high standards are valued.
Next Steps:
If you're envisioning yourself as part of the AstraZeneca team, submit your application today. After submitting your application, you will be asked to complete an online assessment. Shortlisted candidates will then proceed to a video interview and a full day virtual assessment day. Don't miss this opportunity to contribute to digital health and drive innovation in the field of life-changing medicines.
Apply now: The application link
Learn more about the Technology Leadership Programme: [Include the hyperlink to the programme details page]
Date Posted: 23-Jun-2023
Closing Date: 22-Jul-2023
Detailed info
Company: AstraZeneca
Education: B.E./B.Tech
Experience: Freshers /2022/2023
Job Role: Technology Graduate Leadership Programme – India
Location:  India – Chennai
CTC: Not Disclosed
Join us for Regular Updates
Notice: Read the job description carefully before apply, Connect Kreations is not responsible for any of the job description, exams, aptitude and recruitment process. We here only provide the notification so that it can help more and more people to get job, internships. The Image used in this page is not an official image of any company or organizations. Apply at your own risk.
How to apply?
Read the description carefully and look through the particulars on this page.
After reading, scroll through to spot the apply now.
---
Recent Jobs And Internships
Prepare for placement and interviews
---
Welcome to Connect Kreations, your go-to platform for bridging the gap between technology and the community. Stay up-to-date on the latest tech trends, access valuable career resources, find job opportunities, embark on exciting projects, discover inspiring quotes, and explore the best tech books. Join us on this exciting journey of technology exploration and growth!