---
Zycus hiring for Trainee Software Engineer – Development (Java) – 2023-24-Apply Now.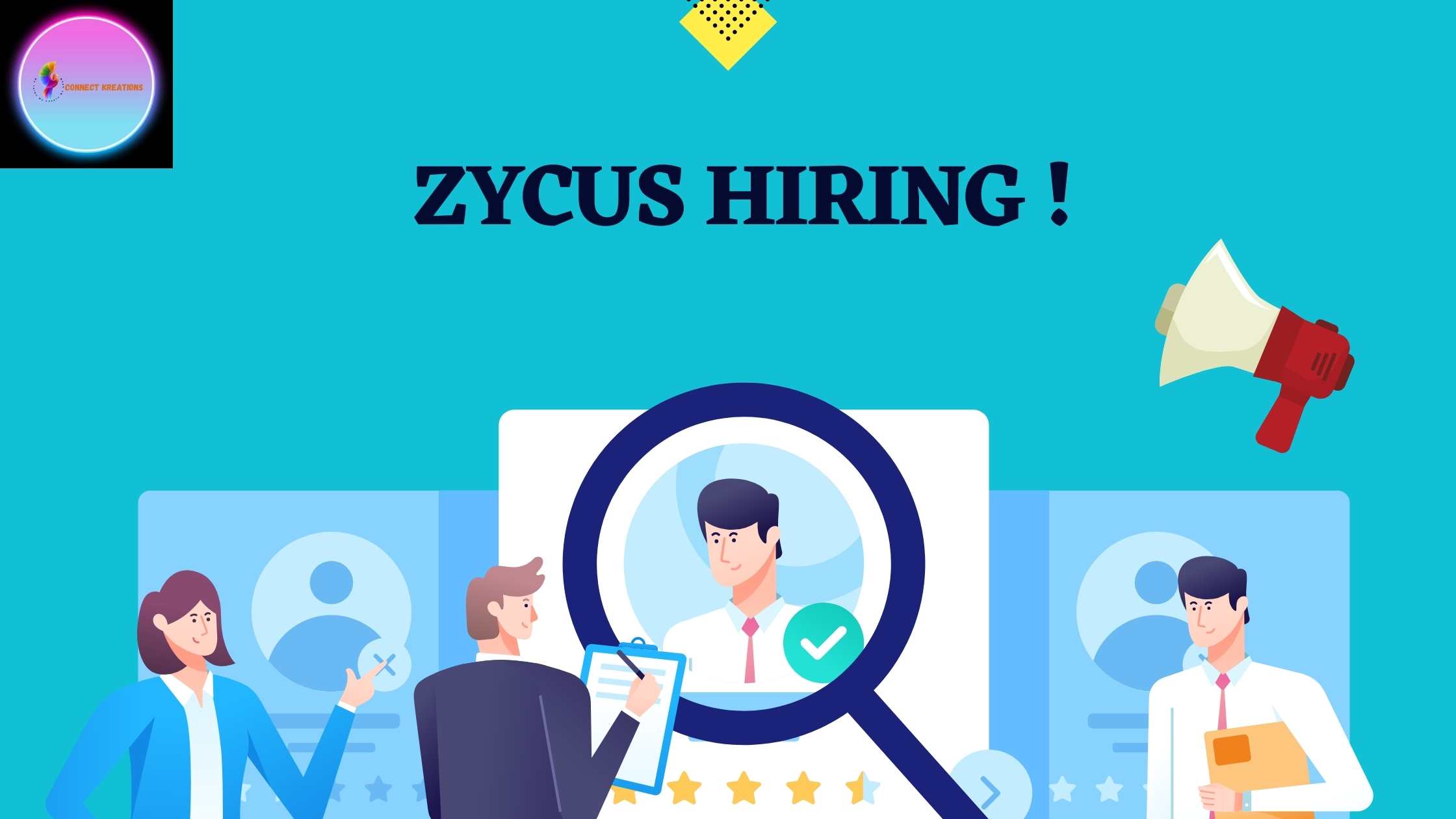 1. About Company
At Zycus, we are at the forefront of revolutionizing procurement with our Cognitive Procurement software. With a legacy spanning two decades, we have established ourselves as a trusted partner for large global enterprises. Our commitment to innovation and excellence has garnered recognition from industry leaders like Gartner and Forrester. We take pride in our Source-to-Pay integrated suite, powered by the groundbreaking Merlin AI Suite. This revolutionary technology streamlines procurement processes, allowing professionals to focus on strategic initiatives. Our user-friendly interface ensures high adoption rates, helping enterprises achieve real savings, reduce risks, and enhance compliance.
Join us on our #CognitiveProcurement journey and discover how you are #MeantforMore.
2. Job Role:
Trainee Software Engineer – Development (Java) – 2023-24
We are seeking freshers with a strong coding background in Java to join our team as Trainee Software Engineers. In this role, you will serve as a Java Developer for our Procurement Performance Applications, gaining invaluable experience in integration and development.
3. Detailed Information about Role and Responsibilities
As a Trainee Software Engineer at Zycus, your responsibilities will include:
Serving as a Java Developer on Zycus Procurement Performance Applications.
Demonstrating a deep technical understanding of our products and configuring them to meet customer integration needs.
Collaborating with customers to gather integration requirements for various Zycus applications.
Understanding the integration perspective of customer ERP systems.
Mapping integration requirements to existing product APIs and file-based solutions, conducting gap analysis.
Supporting client IT teams in enabling integration as per their requirements.
Implementing and supporting Single Sign-On Integration, including access management, design, architecture, and configuring authentication methods using open standards.
Documenting Low-Level Design (LLD) and High-Level Design (HLD) as per project requirements.
Working with database tools, configuring Zycus products, AI applications, ETL configurations, APIs, file-based integration solutions, and more.
Participating in all aspects of deployment, including business process mapping, requirements gathering, process configuration, documenting process flows, user interface configuration, user/supplier setup, and testing support.
Collaborating with the Project Manager to ensure deliverables are on-time and resolving issues for customers.
Contributing to best practices and knowledge sharing within the team.
Assisting customers and internal stakeholders in testing, including User Acceptance Testing.
Evaluating and proposing innovative solutions and workarounds for customer requirements.
Excelling in both individual and team settings, whether on or off the client side.
4. Requirements
Skills Required:
Strong written and verbal communication skills.
Proficiency in Java, Web Services, REST, SFTP, JMS, JSON, XML Parser, and related technologies.
Ability to collaborate effectively with various internal and external stakeholders.
Flexibility and enthusiasm for learning new tools and techniques to solve business problems.
5. Education Requirement
BE – Computer Science/Information Technology students graduating in 2024 are eligible to apply.
6. Experience Requirement
This position is open to fresh graduates.
7. FAQ
Q: Is this a remote or on-site position?
A: The position is based in Mumbai, India.
Q: What is the application process for this role?
A: To apply for this role, please follow the application instructions provided on our website.
Q: Are there opportunities for career growth at Zycus?
A: Yes, Zycus is committed to nurturing talent and providing opportunities for career advancement.
Q: What sets Zycus apart from other companies in the industry?
A: Zycus is a recognized leader in Procurement Software Suites and is known for its pioneering work in Cognitive Procurement.
Q: Does Zycus provide training for new hires?
A: Yes, we offer onboarding induction training and certification, including training on Zycus products, Java, APIs, Integration Architecture, web services, and more.
8. Notice by Connect Kreations
This content is only for educational and knowledge purposes. We are not an organization hiring for the job listing mentioned on Connect Kreations. We provide notifications about the latest job and internship updates and strive to provide genuine information. Connect Kreations is not responsible for any discrepancies or losses resulting from the information provided.
How to Apply to this Job
Read the job details carefully: Begin by thoroughly reviewing the job description, requirements, and responsibilities on the job page to ensure the role is a good fit for your skills and qualifications.
Scroll down to find the "Apply Now" button: On the job page, navigate to the bottom to locate the "Apply Now" button or a similar call-to-action.
Click on the "Apply Now" button: Once you find the button, click on it to proceed with the application process.
Redirect to the official application page: You will be redirected to the official application page, where you'll find a form or an online application portal.
Complete the application: Fill in all required fields in the application form with accurate and up-to-date information. Provide details about your personal information, educational background, work experience, and any other information requested.
Attach relevant documents: If the application requires supporting documents like your resume, cover letter, or portfolio, make sure to attach them as per the provided instructions.
Review and submit: Take a moment to review all the entered information to ensure its accuracy. Double-check that you have provided all necessary details and attached required documents.
Submit your application: Once you are satisfied with the information provided, click on the submit button to send your application for consideration.
Join us for Regular Updates
Notice: Read the job description carefully before apply, Connect Kreations is not responsible for any of the job description, exams, aptitude and recruitment process. We here only provide the notification so that it can help more and more people to get job, internships. The Image used in this page is not an official image of any company or organizations. Apply at your own risk.
Read the Job Description: Click on the job listing to access the detailed job description. Take your time to read through the responsibilities, required skills, qualifications, and other relevant information to ensure that this position aligns with your interests and qualifications.
Prepare Your Resume and Cover Letter: Update your resume to highlight your relevant skills, experiences, and education. Craft a tailored cover letter that showcases your enthusiasm for the position and explains why you're an ideal candidate for the role.
Click "Apply Now": On the job listing page, look for the "Apply Now" button or a similar call-to-action. Click on it to start the application process.
Double Click To Apply Now
---
Recent Jobs And Internships
Prepare for placement and interviews
---
Welcome to Connect Kreations, your go-to platform for bridging the gap between technology and the community. Stay up-to-date on the latest tech trends, access valuable career resources, find job opportunities, embark on exciting projects, discover inspiring quotes, and explore the best tech books. Join us on this exciting journey of technology exploration and growth!