---
How to Create a Lo-fi Music Channel on YouTube with AI – Step-by-Step Guide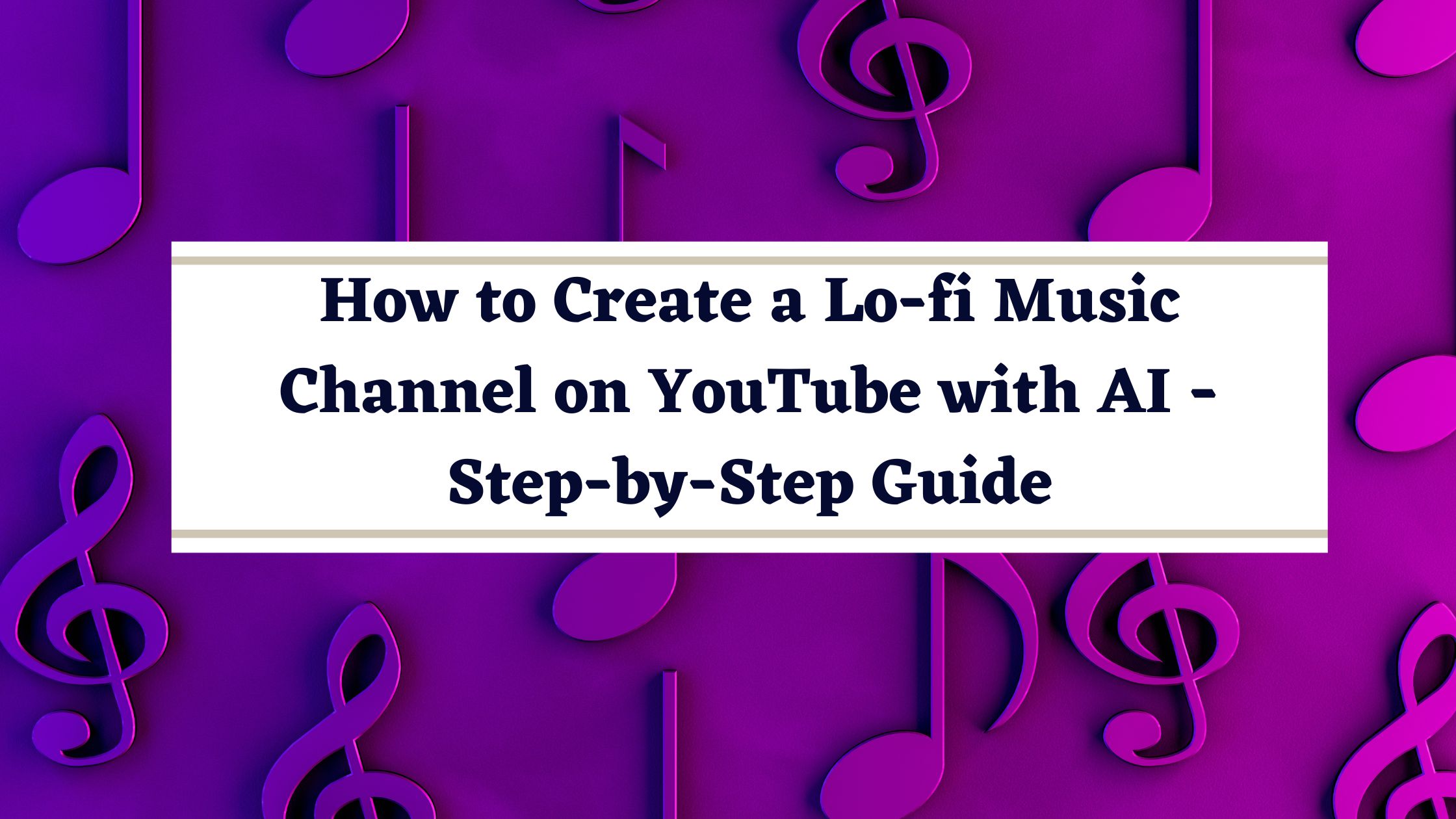 Introduction:
In this guide, we will explore the process of setting up a Lo-fi music channel on YouTube using AI tools. These channels are gaining immense popularity with millions of subscribers and views on their videos. We'll provide a step-by-step tutorial on how to create your own Lo-fi music channel, including generating music using AI, creating a YouTube channel, and achieving quick success.
Section 1: Creating Lo-fi Music with AI
Using Mubert for Lo-fi Music Generation:

We'll use Mubert, an AI music creation tool.
Create an account with Mubert and go to the "Generate a Track" section.

Generating Lo-fi Music:

Enter your preferences, such as genre, mood, and activities.
Adjust the track length.
Click "Generate Track" to create Lo-fi music.

Downloading the Music:

Download the generated music to your device.

Creating Music with a Text Prompt:

You can also create music by providing a text prompt.
Section 2: Setting Up Your YouTube Channel
Create a YouTube Channel:

Sign in to YouTube using your Google or Gmail account.
Create a new YouTube channel, and choose a unique channel name.

Design Your Channel:

Create a logo and banner for your channel. You can use tools like Canva to design these.

Channel Description:

Write a channel description that reflects the theme of your Lo-fi music content. You can use AI tools for assistance.

Branding:

Add your channel logo and banner.
Customize the color and font of your channel name.
Publish your channel.
Section 3: Creating a Lo-fi Music Video
Generate an Image:

Use an AI image generator, like Leonardo AI, to create a visually appealing image related to your music.

Create a Video:

Use video editing software, such as CapCut, to combine the generated image with the AI-generated Lo-fi music.
Add effects, filters, and customize the video.
Export and download the video.

Upload to Your Channel:

Upload the video to your YouTube channel with an appropriate title, description, tags, and a captivating thumbnail.
Section 4: Achieving Quick Success
Go Live:

Consider going live with your Lo-fi music content using platforms like OBS Studio or StreamYard to engage with your audience.

Create Longer Videos:

Make extended videos (around 2-3 hours) by looping your music, as longer videos tend to get more views and watch time.

Mubert Pro Version:

If you want to use Mubert without limitations, you can join their affiliate program and earn commissions to afford the Pro version.
FAQ:
Q: What are the advantages of going live on my Lo-fi music channel?
A: Going live allows you to interact with your audience in real-time, increasing engagement and watch time.
Q: How can I create longer Lo-fi music videos?
A: You can loop your music to create longer videos, which tend to perform better on YouTube.
Disclaimer: This content is intended for educational and knowledge purposes only. Connect Kreations disclaims any responsibility for any issues or losses that may occur during the implementation of the steps mentioned in this guide.
Notice: This information is for educational purposes only. While we strive for accuracy, Connect Kreations is not responsible for any discrepancies or inaccuracies in the content. We recommend conducting prior research to verify the information.
---
Read More on Tech Science
---
Placement Preparations
---
Join us for Regular Updates
---