---
Free Courses offered by Google with Certificate, Boosts Resume 100X | Learn Now.
The following is a list of free data courses offered by Google that can boost your resume. These courses cover a range of topics, including SQL for data analysis, Python for data analysis, foundational data, ML, and AI tasks in Google Cloud, machine learning basics, data science, database management essentials, preparing data with BigQuery, Google Analytics for beginners, and cloud computing fundamentals.
The courses are available on Google's Digital Garage platform and Class Central, and cover various levels of expertise. By completing these courses, you can enhance your skills in data analysis and management, and demonstrate your proficiency to potential employers.
Free Data Courses offered by Google which you should do to boost your resume!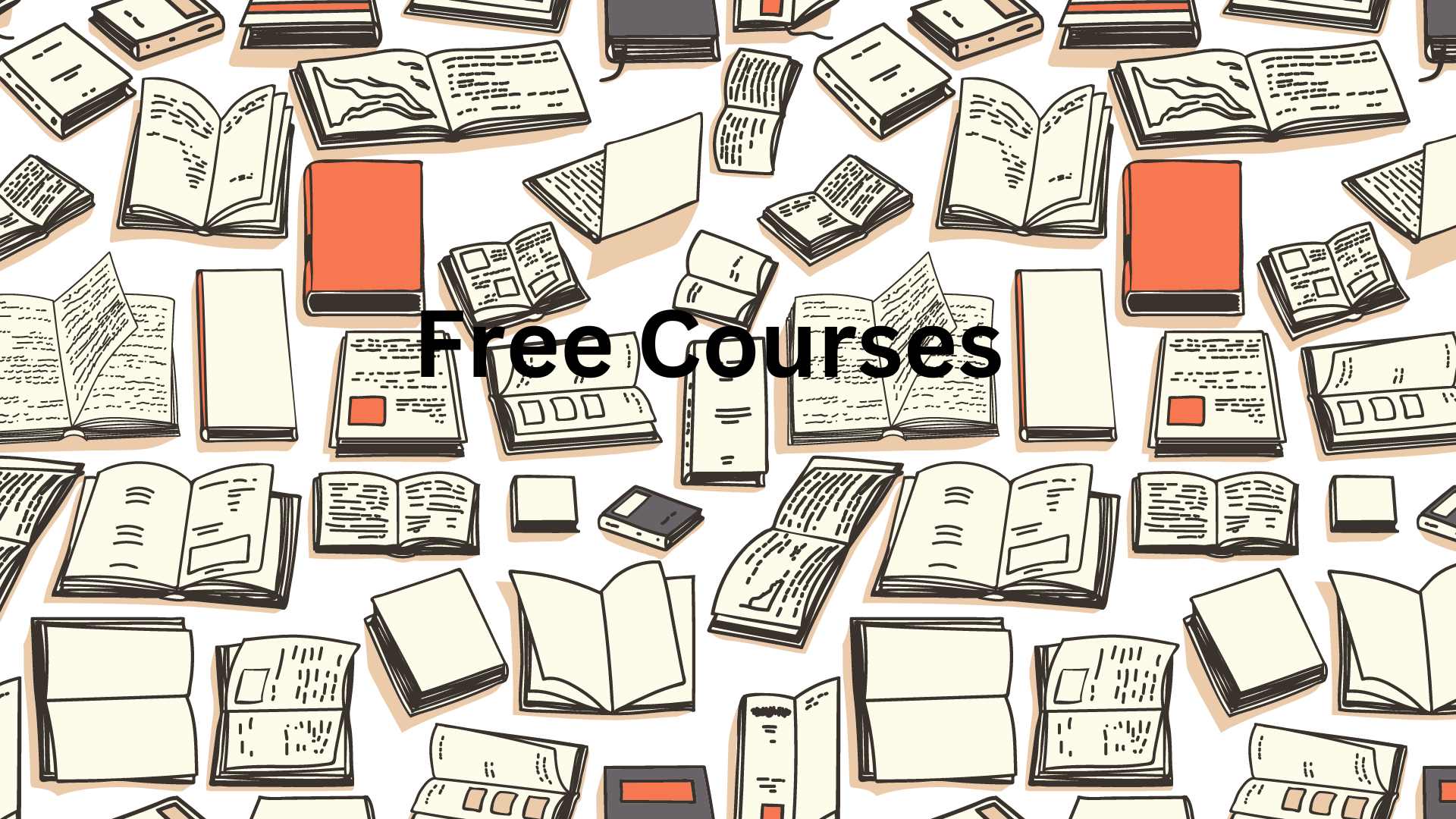 Top 9 Courses for Free by Google are:
1) SQL for data analysis.
In this course, you'll learn to use Structured Query Language (SQL) to extract and analyze data stored in databases.
---
2) Python for Data Analysis.
This course is designed to teach you the fundamentals of the Python programming language, especially for the purpose of data analysis. We'll look at how to structure and group information in your program with data types, use programming logic so that your program does what you want it to and how to use and write functions so that you can save time when writing programs.

---
3) Perform Foundational Data, ML, and AI Tasks in Google Cloud.
Big data, machine learning, and artificial intelligence are today's hot computing topics, but these fields are quite specialized and introductory material is hard to come by. Fortunately, Google Cloud provides user-friendly services in these areas and Qwiklabs has you covered with this introductory-level quest, so you can take your first steps with tools like Big Query, Cloud Speech API, and AI Platform. Complete this quest, including the challenge lab at the end, to receive an exclusive Google Cloud digital badge.
---
---
4) Understand the basics of machine learning.
Whether it's recommending movies or helping scientists find breakthrough cures, machine learning is a powerful new tool with untold potential. In the Understanding the basics of machine learning course videos, we'll explore what these technologies are and how they can be applied in real life to help businesses grow.
---
5) Machine Learning Crash Course.
This course teaches the basics of machine learning through a series of lessons that include video lectures from researchers at Google, text written specifically for newcomers to ML, interactive visualizations of algorithms in action and real-world case studies. While learning new concepts, you'll immediately put them into practice with coding exercises that walk you through implementing models in TensorFlow, an open-source machine intelligence library.
---
6) Database Management Essentials.
Database Management Essentials provides the foundation you need for a career in database development, data warehousing, or business intelligence, as well as for the entire Data Warehousing for Business Intelligence specialization. In this course, you will create relational databases, write SQL statements to extract information to satisfy business reporting requests, create entity relationship diagrams (ERDs) to design databases, and analyze table designs for excessive redundancy.
As you develop these skills, you will use either Oracle or MySQL to execute SQL statements and a database diagramming tool such as the ER Assistant or Visual Paradigm to create ERDs. We've designed this course to ensure a common foundation for specialization learners. Everyone taking the course can jump right in with writing SQL statements in Oracle or MySQL.
---
---
7) Exploring and Preparing your Data with BigQuery.
This first course in this specialisation is Exploring and Preparing your Data with BigQuery. Here we will see what the common challenges faced by data analysts are and how to solve them with the big data tools on Google Cloud Platform. You'll pick up some SQL along the way and become very familiar with using BigQuery and Cloud Dataprep to analyse and transform your datasets.
This course should take about one week to complete, 5-7 total hours of work. By the end of this course, you'll be able to query and draw insight from millions of records in our BigQuery public datasets. You'll learn how to assess the quality of your datasets and develop an automated data cleansing pipeline that will output to BigQuery. Lastly, you'll get to practice writing and troubleshooting SQL on a real Google Analytics e-commerce dataset to drive marketing insights.
---
8) Google Analytics for Beginners.
Google Analytics for Beginners shows new users how to create an account, implement tracking code, and set up data filters. You'll learn how to navigate the Google Analytics interface and reports, and set up dashboards and shortcuts. The course will also demonstrate how to analyze basic Audience, Acquisition, and Behavior reports, and set up goals and campaign tracking.
This course covers Google Analytics primarily for measuring website traffic. To learn about new capabilities that bring app and web analytics together, visit Analytics Help.
---
9) Google Cloud Computing Foundations: Cloud Computing Fundamentals
The Google Cloud Computing Foundations courses are for individuals with little to no background or experience in cloud computing. They provide an overview of concepts central to cloud basics, big data, and machine learning, and where and how Google Cloud fits in.
By the end of the series of courses, learners will be able to articulate these concepts and demonstrate some hands-on skills.
This course is part of a series of courses called Google Cloud Computing Foundations. The courses should be completed in the following order:
Google Cloud Computing Foundations: Cloud Computing Fundamentals
Google Cloud Computing Foundations: Infrastructure in Google Cloud
Google Cloud Computing Foundations: Networking and Security in Google Cloud
Google Cloud Computing Foundations: Data, ML, and AI in Google Cloud
---
Join us for Regular Updates
---
Recent Jobs And Internships
Prepare for placement and interviews
---
---