---
10 Incredible AI Tools You'll Love – All Free!
Introduction:
In the fast-paced world of technology, AI tools are revolutionizing the way we work, create, and have fun. In this blog post, we've curated a list of ten amazing AI tools that are not only mind-blowing but also completely free to use. Whether you're a content creator, a traveler, a podcaster, or just someone who loves to explore the world of AI, these tools have something unique to offer. We've provided a brief overview of each tool, along with some valuable insights on how they can be utilized.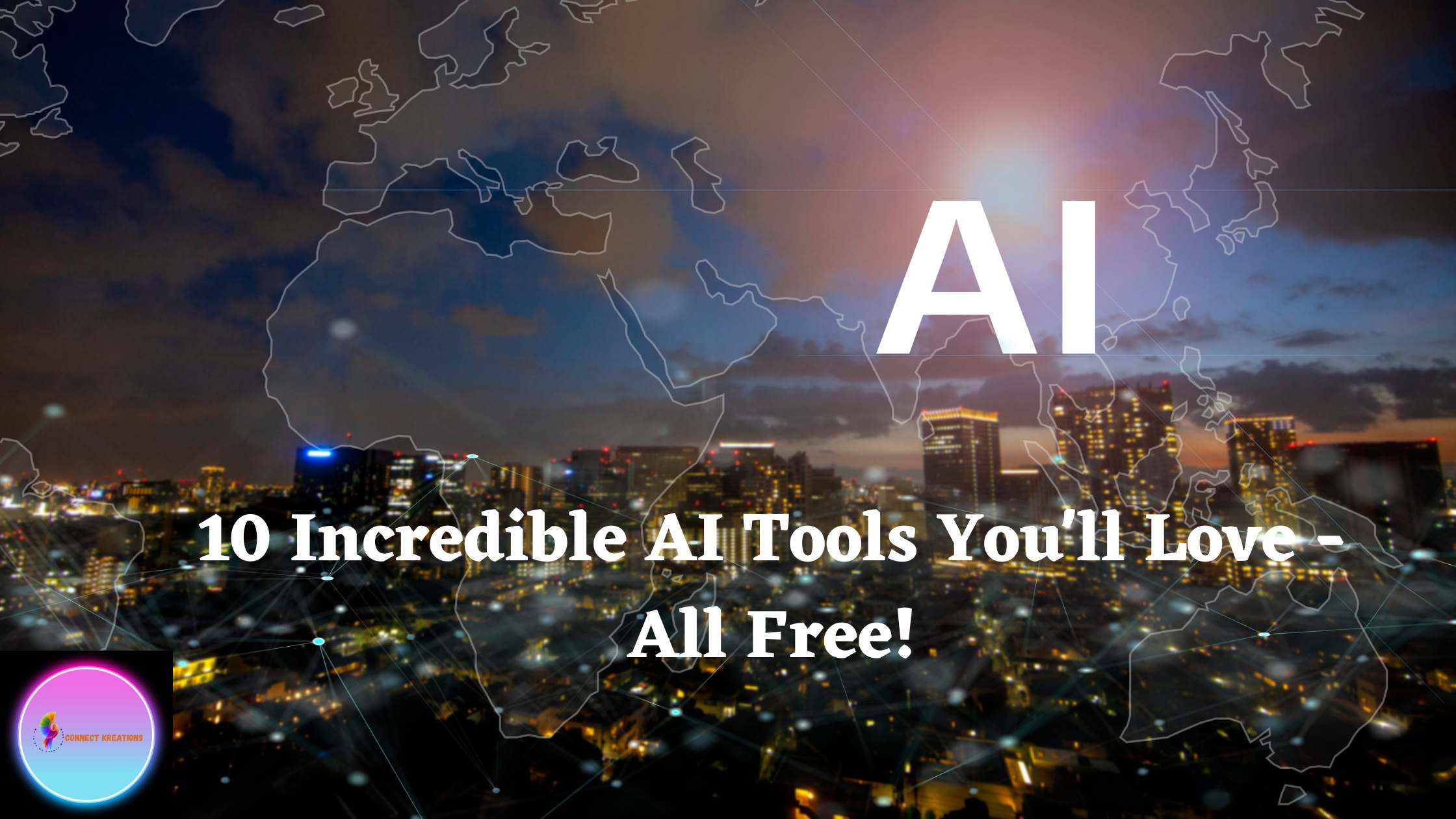 10 Incredible AI Tools
QRX – Your QR Code Generator QR codes are everywhere, and QRX makes creating them a breeze. Generate QR codes for various links or even remix existing ones. It's a handy tool for marketers, event organizers, or anyone who needs eye-catching QR codes. Enhance your branding and accessibility with QRX.
Elite AI Writer – AI-Powered Content Creation Elite AI Writer offers an array of AI-powered writing tools for bloggers, content creators, and marketers. From articles and ads to LinkedIn posts, it can generate content in a snap. Tailor the tone and language to your needs and see the magic unfold.
MifyD.ai – Transform Images into Memes Turn mundane images into humorous memes with MifyD.ai. Just upload an image, select the type of humor you prefer, and voila – an entertaining meme is created. This tool is perfect for adding a touch of humor to your social media posts.
Thread Creator – Twitter Scheduler Thread Creator simplifies Twitter scheduling and offers free bonus tools like a Twitter bio generator and image caption generator. Craft engaging Twitter threads, and utilize AI to create catchy Twitter bios and image captions.
Object Remover – The Ultimate Image Editing Tool Object Remover is a versatile image editing tool that offers various removal options, including people, text, and background removal. Quickly and easily enhance your images and graphics.
Any to Speech – Transform Text and Documents into Audio With Any to Speech, you can convert text, documents, and even scanned images into audio. This tool is a fantastic way to create accessible content for people with visual impairments or to repurpose text-based content into podcasts or audiobooks.
Explorist Decom – Your Travel Guide Travel enthusiasts will love Explorist Decom. It provides a comprehensive guide to any travel destination, including things to do, places to eat, and places to stay. It's a one-stop solution for all your travel planning needs.
Pod.se – Podcast Transcriptions Made Easy Pod.se is a boon for podcasters, offering automatic transcription services. It makes it simple to convert podcast episodes into text, which can be useful for creating blog articles, captions, or for making content more accessible.
News Analyst AI – Stay Informed Stay up-to-date with News Analyst AI. This tool can answer questions about current events and trends. It's like having your own personal news analyst at your disposal, making it easier to stay informed in a busy world.
Conclusion:
AI tools continue to amaze and assist in various aspects of our lives. These ten free AI tools showcased in this post can be game-changers for marketers, content creators, travelers, podcasters, and news enthusiasts. Keep exploring and utilizing these tools to enhance your productivity, creativity, and knowledge.
Notice: This information is for educational purposes only. While we strive for accuracy, Connect Kreations is not responsible for any discrepancies or inaccuracies in the content. We recommend conducting prior research to verify the information.
---
Read More on Tech Science
---
Placement Preparations
---
Join us for Regular Updates
---